Loafers–they're everywhere for spring. They've almost reached the status of florals–groundbreaking, we know. But really though, loafers are so in for next season for a reason. The shoe is comfortable and stylish. What more could you want!
Loafers are our newest flats addiction. A simple pair in a neutral color looks sophisticated and matches with absolutely every outfit you could possibly wear. The shoe is a classic. We're honestly surprised it took them this long to take off.
There are so many pairs of loafers on the market, from Gucci's $695 pair (outrageous) to Target's $25 pair, brands everywhere are making their own version of spring's trendiest flat.
So, with so many available, what's the one pair of loafers you should buy for spring? We took note from style bloggers who just can't seem to stop wearing loafers right now.
Get ready for warmer weather! This is the one pair of loafers you should buy for spring.
Shopbop Sam Edelman Loraine Loafers ($120)
The one pair of loafers that style bloggers everywhere just can't stop wearing for spring are by Sam Edelman. The simple and classic black leather loafers with the buckle on top will easily become your go-to shoe this spring.
However, we know $120 is a little steep. Shop Sam Edelman loafer look-alikes below, so you can get the same look for less.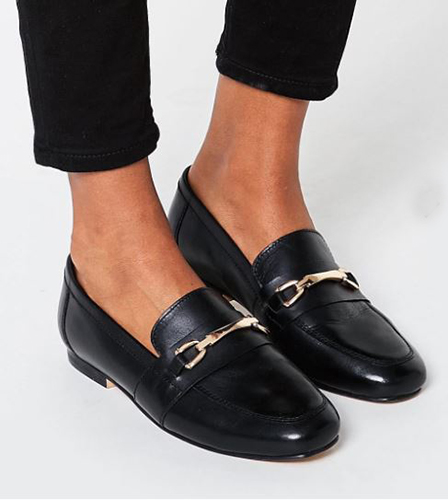 ASOS Movement Leather Loafers ($56)
This pair by ASOS is almost identical to Sam Edelman's loafers, but for $65 less.
Meeshine Women's Leather Loafer Comfort Buckle Slip On Shoes ($19.99)
If you're looking for a super cheap pair of loafers, this pair from Amazon is for you. Even though they're not made from real leather, reviewers say they're still great quality.
Promising review: "I didn't expect much from these, but they're surprisingly comfortable and cute! I needed a new pair of black flats and after looking at much pricier options I decided to take a chance on these. They fit true to size."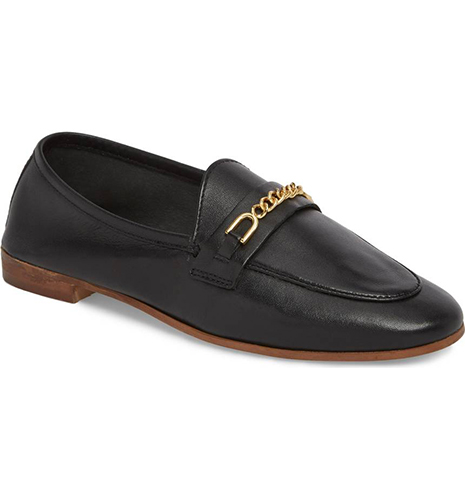 Topshop Key Trim Chain Loafer ($80)
Topshop also makes a great pair of loafers--and they're under $100. This pair comes in black leather and pink suede.
If you're looking for more spring shoes, check out the one pair of shoes you should buy for spring, according to style bloggers on SHEfinds.
SheFinds receives commissions for purchases made through the links in this post.