As a natural dirty blonde, I've spent years trying to not only achieve that perfect bottled icy blonde, but to maintain it too. If you're a beauty aficionado like me and spend serious dough at a pricey salon to achieve that natural sun kissed "I just recently vacationed in Italy" hair color, it can be daunting to think of all the maintenance that comes along with it. Seasoned salon goers know the drill. Don't wash it everyday. Use a heat protectant. Get regular hair cuts. What you don't know is that one of the most vital products that will keep your hue fresh and lustrous is hiding in your shower. If you want to keep coloring your hair, the cardinal rule for upkeep is using a shampoo that is intended for dyed hair to keep your strands looking like the day you left the salon. From eliminating brassiness to moisturizing your ends, these are hands down the best shampoos for colored hair that will continue to maximize your locks.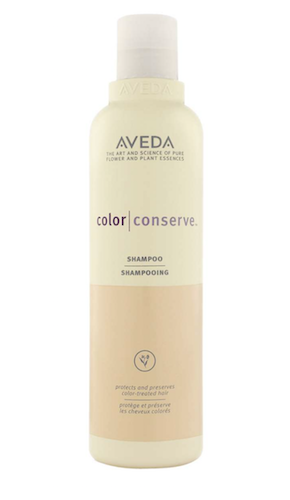 1. Aveda Color Conserve Shampoo ($22)
This color friendly shampoo wins due to its ability to remove any product residue without stripping your gorgeous hair of its color. Not to mention, Aveda is known for being one of the best salon shampoos in the hair care business. While the 100% organic fragrance is enough of a reason to buy this ASAP, it also helps make hair more manageable and protects against environmental stresses.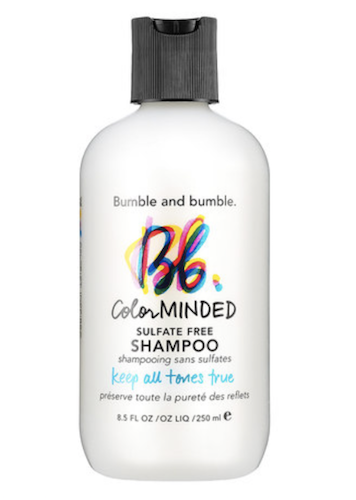 2. Bumble and bumble Color Minded Shampoo ($31)
These suds not only boost shine and silkiness, but they also fight humidity so your hair can look lustrous without being frizzy. The formula works to smooth and seal your processed hair's cuticle which helps to lock in your color by keeping water out.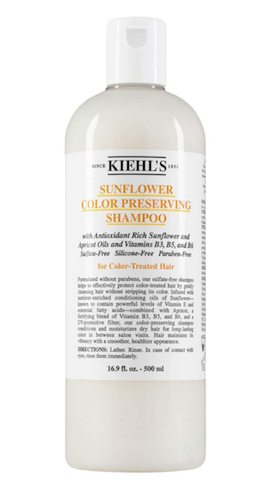 3. Kiehl's Sunflower Color Conserving Shampoo ($19)
With all natural ingredients, this Kiehl's shampoo is necessary for anyone's hair that has become dry and brittle with continued coloring. Infused with conditioning oils of sunflower and apricot, you can lather this gentle shampoo on to give your hair a more vibrant and healthy appearance. We especially like that it is a paraben-free, silicone-free and sulfate-free shampoo!
4. Oribe Bright Blonde Shampoo ($46)
While you may love brass accents on the hardware in your home, brassy blonde is a nightmare. This cult favorite fights hard to eliminate brassiness and yellow tones which is a priority for anyone going to the light side.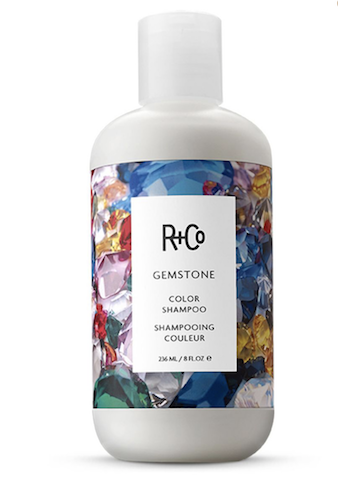 5. R+Co Gemstone Shampoo ($24)
R+Co's Gemstone shampoo is exactly what it says it is, a gem. It helps prolong your hair color which allows for a few extra weeks in between salon visits. Even better? It doesn't discriminate against any color processed hair so blondes, brunettes and redheads can all safely lather, rinse and repeat.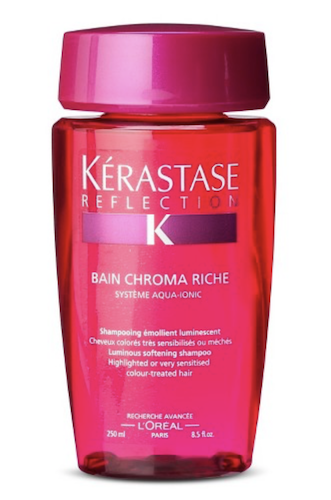 6. Kerastase Bain Chroma Riche Shampoo ($32.50)
It's no surprise that when you continue to color your hair, it dries out and becomes more hoarse and breakable. This moisturizing shampoo uses aqua-ionic technology to lock that moisture in and results in keeping your hair soft and smooth. If your hair is already on its way to damage, this gentle cleansing shampoo helps restore your hair so you don't have to stress about any harsh chemicals.
7. Kristin Ess Purple Shampoo ($12)
The hairstylist behind Pretty Little Liars actress Lucy Hale's gorgeous locks has an eponymous hair care line that recently launched at Target. Not only does every product smell heavenly, but this shampoo is also a lifesaver for blondes that want a sulfate-free toning shampoo that is also super budget friendly.
SHEfinds receives commissions for purchases made through the links in this post.