Foundation is an essential part of every makeup routine, but traditional formulas can be unflattering for those with aging skin. They can be too heavy and have a cakey effect on the skin, making fine lines and wrinkles wayyy more noticeable. Plus, most foundations aren't hydrating enough and can leave your skin looking dry and patchy. If you're not happy with your current foundation, it may be time to try a tinted moisturizer. There are plenty of tinted moisturizers for over 40 and they're designed to enhance your skin with hydrating and nourishing ingredients. Not sure which is the best tinted moisturizer for older skin? We've heard nothing but great things about the Pure Radiant Tinted Moisturizer Broad Spectrum SPF 30 from NARS. Not only is it great for evening skin tone and concealing blemishes, but it's also one of the best tinted moisturizers with SPF!
Best Tinted Moisturizer For Over 40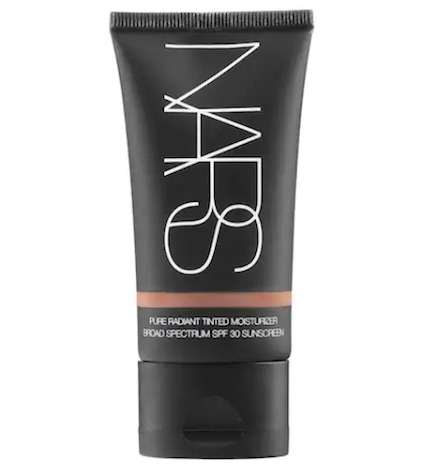 NARS Pure Radiant Tinted Moisturizer Broad Spectrum SPF 30 ($45) 
This lightweight tinted moisturizer provides a translucent veil of protection while also blurring any imperfections like lines, wrinkles, and pores. It uses naturally-derived ingredients that help the skin feel quenched and has been proven to reduce the appearance of discoloration and dark spots caused by hyperpigmentation for a clearer and brighter complexion in as little as four weeks.
It's Also The Best Tinted Moisturizer With SPF!
Dermatologists and skincare experts recommend using products like the Pure Radiant Tinted Moisturizer because of its SPF protection. In fact,  Dr. Harold Lancer, a celebrity dermatologist, says that making sunscreen part of your regular routine is the best way to protect your skin. "You know your sunscreen is working if you make it a habit," he tells W Magazine. "If you make it a habitual part of your daily routine, you know the chances are with repetitive application, it's going to work and you know it's going to work because you're not going to have areas of skin color that are different than the areas exposed."
Pure Radiant Tinted Moisturizer Review
Here's What People Are Saying About The Best Tinted Moisturizer For Over 40:
"I was looking for a foundation for dry skin, so I asked a Sephora employee, and she recommended this one to me. I'm honestly glad that I didn't get a foundation b/c this one is flawless. it's very lightweight but it offers just the right amount of coverage without looking too cakey. also, the SPF is a nice touch. I'm glad to say that it's worth the $44." – Kikstr
"This tinted moisturizer is incredible! I have really fair skin, and I've never found something that matches my complexion as well as the Finland shade. Being so fair skinned, I really appreciate that is has a reasonably high SPF, and it covers everything: dark circles, acne scars, and blemishes, while never looking cakey… just like beautiful skin! It's also never caused me to break out, or look shiny part way through the day. In short, I highly recommend this product. With the number of shades, surely there's one for everyone!" – KayleighB
"I adore this tinted moisturizer! I use the shade Alaska and I find that it goes on evenly and smoothly. It provides really nice coverage, not just evening out my skin tone, but actually making my face look better than it does with most of my foundations. If I apply it *over* a primer and then set it with powder and (after I've finished the rest of my makeup) a setting spray, the color lasts all day. I've started using this instead of foundation on most days. Amazing!" – cometsandstars
Find More Products Like The Best Tinted Moisturizer For Over 40
If NARS' Pure Radiant Tinted Moisturizer is out of your price range, don't worry! There are plenty of affordable formulas you can get from your local drugstore. Keep scrolling to find some of our favorite drugstore tinted moisturizers with SPF that are great for women over 40: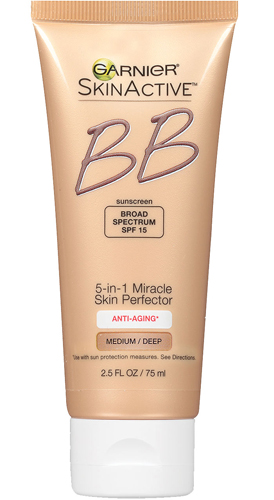 Garnier SkinActive Anti-Aging 5-in-1 Miracle Skin Perfector BB Cream, Light/Medium ($15.49)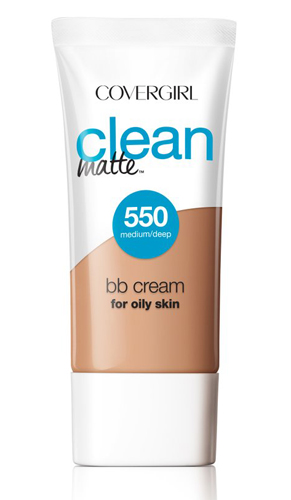 CoverGirl Clean Matte BB Cream ($6.74)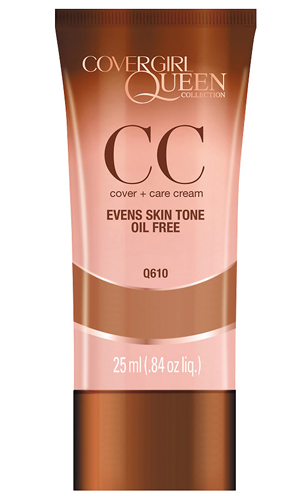 CoverGirl Queen Collection CC Cream ($7.49)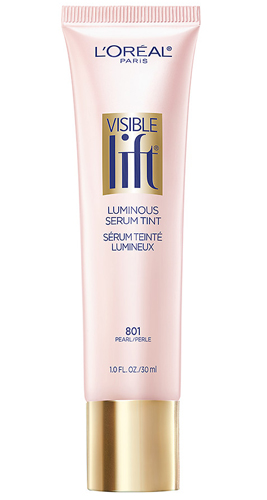 L'Oreal Paris Visible Lift Luminous Serum Tinted Moisturizer ($14.99)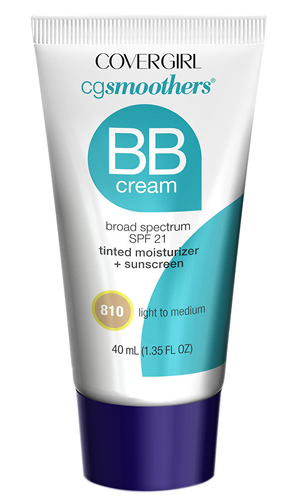 CoverGirl Smoothers SPF 21 Tinted Moisturizer BB Cream ($6.37)