Up until well — about a month ago — I was absolutely clueless when it came to styling my hair. I was always fortunate enough to have hair that looked at least halfway decent when I just air dried it, so I never really put in any extra effort. The only hair care products that were in my repertoire, save shampoo and conditioner, were a leave-in conditioner and your occasional sea salt texturizing spray. If my hair ever didn't turn out right, I'd just put it up into a ponytail or messy bun and call it a day. This made many professionals in the beauty industry cringe when I told them this, but oh well.
But about a month ago all that change when I got the best haircut of my life at Brush Salon on Madison Avenue. The lead stylist, Brandon, cut my hair in a long bob and styled it into the haircut of my dreams. Since then, I've embarked on this journey of trying to learn how to style my hair all myself.
Finding The Best Volumizing Hair Care Products For My Thin Hair
I have super fine hair which is why a shorter cut suits me best. When styled correctly, it looks like I have a lot of volume to it when in reality, my strands are naturally very thin. After testing more hair care products over the last few weeks than I've probably used in the first 20-something years of my life, I finally found the best products for achieving the voluminous hair of my dreams and yes, I learned how to style it myself.
Since my life-changing haircut, I've honed in two techniques for styling my hair: beachy waves and DIY-blowout, proving that even if you're hair-challenged like me, there is hope for you too! Here's what I use to make it happen:
Drybar Hot Toddy Heat Protectant Mist ($26)
First and foremost, when you're heat styling your hair a protectant mist is a must. This keeps your strands from getting too damaged and ensures the style looks sleek and smooth afterward.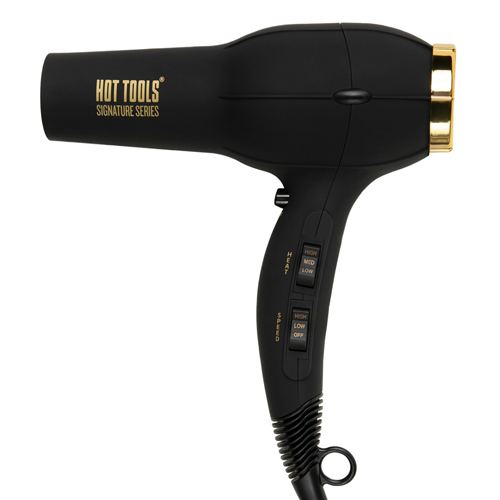 Hot Tools Signature Series Ionic Turbo Hair Dryer ($49.99)
The Hot Tools Signature Series Ionic Turbo Hair Dryer comes with two attachments: the diffuser and the blowout. To achieve beachy waves, the diffuser is perfect for defining curls and drying without frizz. The lightweight model makes blow drying easy--even for me.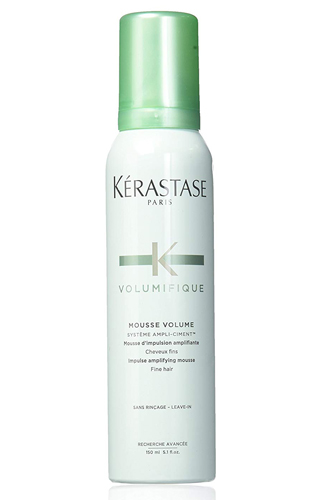 Kerastase Volumifique Weightless Volumizing Mousse for Fine Hair ($53.14)
I once was complaining to a hairstylist about how I couldn't get my hair to hold body and she explained that without a volumizing mouse it was a lost cause. This Kerastase mousse is designed to give fine hair life when coupled with a diffuser attachment.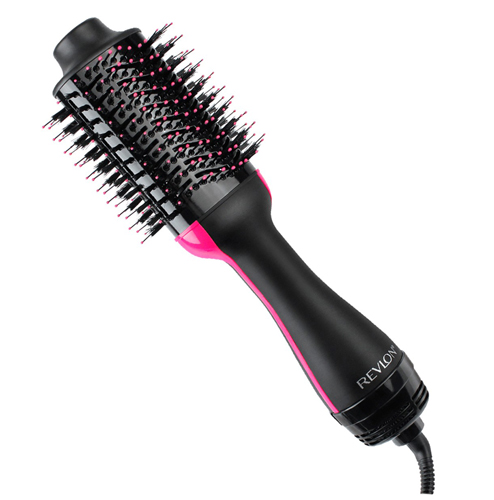 Revlon Oval One Step Hair Dryer & Volumizing Styler ($54.99)
Have you ever tried to blow out your hair with a round brush and hairdryer, and failed miserably? Same. That's why the Revlon One Step Styler is life-changing. The 2-in-1 hair tool eliminates the need to juggle two things at once but still delivers the same voluminous, shiny style.
The Beachwaver Beach Waver Pro Curling Iron ($199)
To add beachy waves to your hair, the Beachwaver Pro Curling Iron has a rotating 1" barrel that gives you the perfect undone waves. To finish them off, just run your fingers through the style to loosen it even more for a natural look.
TIGI Bed Head Masterpiece Massive Shine Hairspray ($22.99)
Nothing is worse than taking the time to style your hair and having it fall out by the end of the day. No matter how good your hair looks immediately after you do it, what matters is how long it holds up. The TIGI Bed Head Masterpiece hairspray gives you shine and hold, without making your locks feel hard and crunchy.
Living Proof No Frizz Instant De-Frizzer ($29)
I swear by the Living Proof's No Frizz Instant spray. It does exactly what it promises and gets rid of frizz with just a few sprits. I keep the travel size at work for mid-day touch-ups and it keeps my style looking flawless.
It's A 10 Miracle Blow Dry Glossing Shampoo ($23.67)
It's A 10 Blow Dry Glossing Glaze Conditioner ($25.95)
Your style is only as good as your shampoo and conditioner. With the It's A 10 Miracle Blow Dry line, you can get that glossy salon style at home in your own shower. Plus it smells amazing!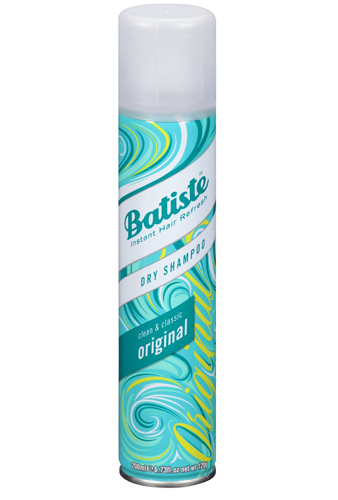 Batiste Clean & Classic Original Dry Shampoo ($7.99)
Every woman needs a dry shampoo in her hair care arsenal. It keeps your style looking fresh and good as new, even on the third and fourth day without washing it. Score!
SheFinds receives commissions for purchases made through the links in this post.