Incorporating fruit into your diet is a great way to help boost weight loss, especially if you choose high-fiber and low-calorie fruits. By eating these fruits regularly, you can help speed up your weight loss and gain better control over your appetite.
With that in mind, if you are hoping to see faster results when it comes to weight loss, read on for the 4 fruits you should be adding to your diet.
Shutterstock
Grapefruits
Grapefruits are a super popular fruit for weight loss due to their low calorie count. According to Healthline, "A recent review found that grapefruit consumption reduced body fat, waist circumference, and blood pressure compared to control groups."
Not only will these fruits help you achieve weight loss, but they are also an excellent source of vitamin C.
Shutterstock
Raspberries
Raspberries are another fruit you should add to your diet if you are hoping to lose weight. Because they are low in calories and high in insoluble fiber, these sweet berries are the perfect addition to your diet.
In addition, according to Very Well Fit, "Raspberries have the highest fiber content of any fruit." With all that in mind, these fruits can help you see weight loss results more quickly.
Shutterstock
Apples
Apples are another excellent addition to your diet. Like the other fruits mentioned, apples are low in calories and high in fiber.
Plus, they can help you stay full for longer. which can help prevent you from reaching for other snacks throughout the day.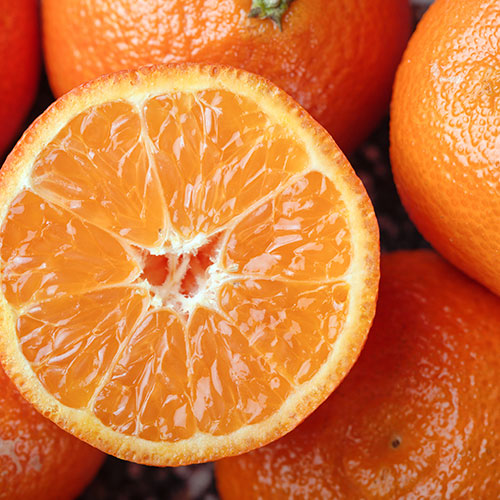 Shutterstock
Oranges
Oranges are another nutrient-rich fruit that can help prevent weight gain.
Rich in fiber and low in carbs, these fruits are ideal for those looking to lose weight and control their appetite better.