Rumors are still swirling after more than three years since Angelina Jolie and Brad Pitt announced their plans to get divorced. It comes as no surprise that everyone is closely following along Pitt's speculated new girlfriend, actress Alia Shawkat.
Shawkat, famously known for her role as Maeby in the sitcom Arrested Development, has been seen out in public with Pitt a few times over the past few months.
According to Extra, 30-year old Shawkat was recently spotted at the Wilding Cran Gallery in Los Angeles, Calif. with 55-year-old Pitt on Nov. 16. The outing was captured via Instagram post, which confirmed Shawkat and Pitt have been spending some quality time together. EU Strategist Meral Melika Duran shared a series of photos of the speculated couple at the gallery via Instagram. The photos capture Shawkat and Pitt talking to both each other and with others at the gallery.
Meral Melika Duran's Instagram caption simply said: "Supporting arts & artist as usual. Thank you Brad Pitt for joining us. Had the pleasure to introduce my great artist friend Martin Werthmann to Brad (please check out his work). Had a very interesting conversation with Brad. Like [his] positive attitude."
Splash News
Despite the rumors and reported time spent together, a source close to Pitt revealed to People that Shawkat and Pitt are "just friends." However, People further reported that Shawkat and Pitt were seen getting dinner together the day of the gallery visit, and they also attended Mike Birbiglia's comedy show last month. Sounds like they're maybe more than just friends to us!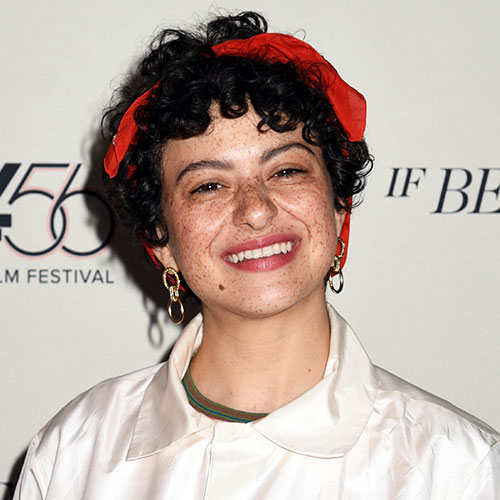 Splash News
If the relationship is confirmed, Shawkat would be Pitt's first official girlfriend since splitting from Jolie in September 2016. Before announcing their breakup, Pitt and Jolie got married in 2014 and also share six children together. In the past, Shawkat has been linked to actor and co-star Michael Cera as well as singer-songwriter Jack Antonoff.
Splash News
What do you think of Brad Pitt and Alia Shawkat's rumored new relationship? Let us know your thoughts in the comments below!