You're already eating breakfast each day because you know how important it is to benefit from a protein boost first thing in the morning. That's the right move, especially if you're trying to lose weight. But the challenge when it comes to breakfast is picking and choosing among so many options — many of which disguise themselves as healthy options when they truly don't fit that category.
This is the one breakfast food you shouldn't eat for weight loss (say it ain't so).
Shutterstock
So many of us are in a mad rush to get out the door in the morning. Because of our hectic lives, it isn't uncommon to grab the fastest food possible. Unfortunately one of those quick breakfasts — cereal — can also be one of the worst breakfasts if you aren't reading labels carefully.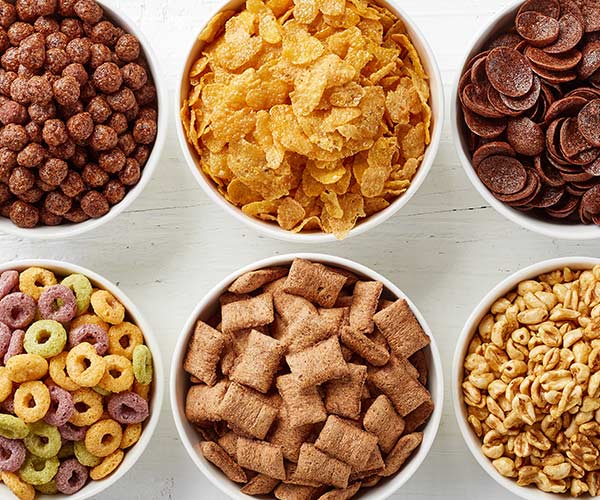 Shutterstock
Many Breakfast Cereals Are Filled With Sugar

Most breakfast cereals market themselves as being a rich source of whole grains and plenty of vitamins and minerals that will sustain you during the morning. And some of them truly are what they claim. But an overwhelming number of cereals are exactly the opposite — a food filled with sugar that shares more in common with dessert than a healthy breakfast.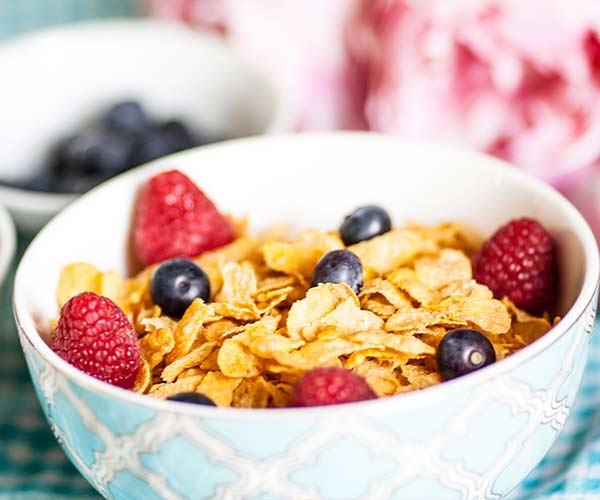 Shutterstock
Not to put all cereals down because, as CNN reports: some can have "as much protein as an egg, the same amount of fiber as oatmeal and almost as much calcium as a cup of yogurt, once you add low-fat milk."

The problem occurs when you choose sugary cereal that have been processed beyond belief and stripped of fiber, protein, and nutrients.
Shutterstock
Luckily, labels can't lie.

If you read the labels carefully on your breakfast cereal, you'll be able to see exactly how much sugar is lurking inside.

According to CBS News, some of the worst sugary cereal offenders include Fruit Loops, Quaker Oats Cap'n Crumch's Crunch Berries, Kellogg's Apple Jacks, and Kellogg's Smorz.

But be aware that even seemingly "healthy" cereal like Raisin Bran can contain as much as 18 grams of sugar per serving, which is more than many dessert foods.
Shutterstock
If you absolutely love nothing more than a bowl of cereal in the morning, there are options out there that are healthy and won't break the bank where your daily recommended intake of sugar is concerned.

"To make sure your breakfast cereal is a healthy one, aim for one with at least 3 grams of fiber (4 or 5 grams is even better) and fewer than 8 grams (two teaspoons) of sugar," CNN reports. "Some that top our list include Kashi's 7 Whole Grain Flakes and Barbara's Cinnamon Puffins (for kids and adults)."
Shutterstock
And if you're willing to trade in your breakfast cereal with a similar, but even healthier option, try a bowl of fiber-rich oatmeal. Sweeten the deal with a handful of berries and nuts for healthy fats and you've got one of the best breakfasts around.