It's been six months since Channing Tatum and Jenna Dewan announced that they were separating after nearly nine years of marriage, but now it looks like Tatum is ready to move on. Reports say that the Magic Mike actor has a new girlfriend—it's singer Jessie J!
Splash
"They've been hanging out a lot lately and he's excited about seeing her. She's on the road, but he is very interested in getting to know her and doesn't mind tagging along," a source shared with E! News. "He's making a lot of effort and wants to spend as much time with her as he can. He's having fun with it and seeing where it goes. He's known her for awhile and always thought she was very talented."
Splash
Details on how the couple met and who introduced them may still be limited, but we do know that they're enjoying some quality time together. Tatum and Jessie J were spotted hanging out at Henry's Tavern in Seattle over the weekend.
"They didn't kiss or have much PDA in person, but it definitely looked like they were a couple," an eyewitness said. "They were both smiling at one another. Overall, they were both trying to keep to themselves and were very polite to the wait staff."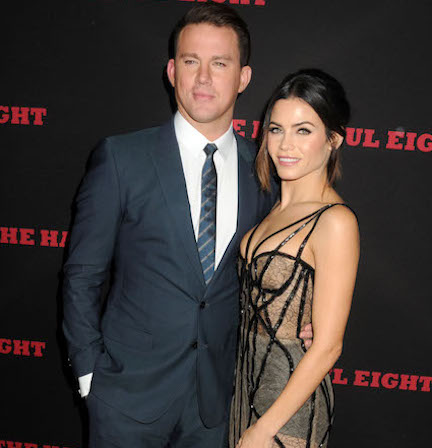 Splash
Despite the newness of their relationship, we've learned that Tatum's friends are excited to see the actor back in the dating game. E! News reports that Jessie J has already gotten the seal of approval from his inner circle and they're thrilled that he's dating again, noting that he wasn't in any rush following the separation to get back out there.
"He took some time for himself and to be a dad to Everly," the source tells the outlet.
Splash
This news comes one month after a source revealed that Tatum and Dewan were both "casually dating." An insider told E! News that Tatum is "just interested in meeting people and dating" and that Dewan is "feeling ready to move on and to get back out there," which explains why she's okay Tatum's new girlfriend.
"She doesn't really care what Channing does as long as he's being there for [their daughter] Everly. Jenna's dating too and they are both moving on with their lives," another insider told E! News after news of Tatum's new relationship status broke.
If Channing and Jenna are happy, then we're happy too!
Do you think Channing and Jessie J are the real thing? Let us know in the comments below!