Noticing that there are a few more strands in the shower drain than usual? Thinning hair can be the result of several different lifestyle components, including a poor haircare routine. Dermatologists recommend switching to natural hair care products that are formulated without damaging additives and ingredients to protect your locks. This is especially the case with your shampoo as most formulas can strip the hair of its natural oils and weaken the follicles. "An ideal shampoo for thinning hair needs to not only improve the volume of your strands but also encourage growth and circulation of hair follicles," New York City dermatologist Neil Sadick tells Allure.
Keep scrolling to find some of the best affordable and natural shampoos that will not only help keep your hair strong and healthy, but also promote growth and thickness: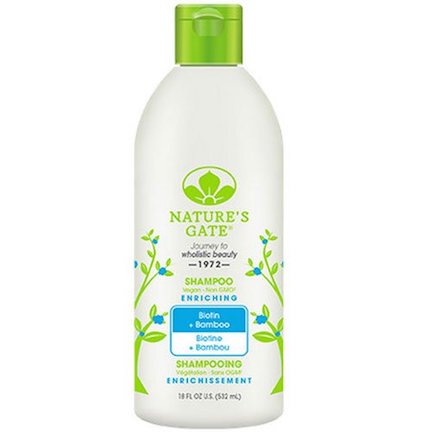 Nature's Gate Biotin & Bamboo Shampoo ($16.65)
This natural shampoo is fortified with biotin and bamboo, which are two of the strongest hair growth ingredients. Bamboo is rich in hair-healthy proteins and minerals and has been shown to help promote stronger, thicker hair.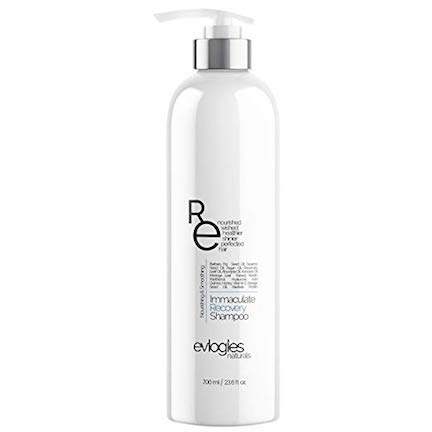 Evlogies Naturals Immaculate Recovery Shampoo ($36.09)
The Immaculate Recovery Shampoo is designed to enhance, protect, repair, stimulate growth, reduce breakage, split ends and prevent fall out. It naturally revitalizes hair follicles for a sustained hair growth that brings even the most damaged hair back to life helping hair grow longer, healthier, fuller and thicker.
The main ingredient in this natural shampoo is Quinoa Pro NPNF, a multi-functional natural protein for hair color retention, conditioning, and protection. It improves hair color uptake for a more concentrated color, increases styling ease and shine for healthier looking hair and Keratin Complex extends the vibrancy and life of colored and treated hair.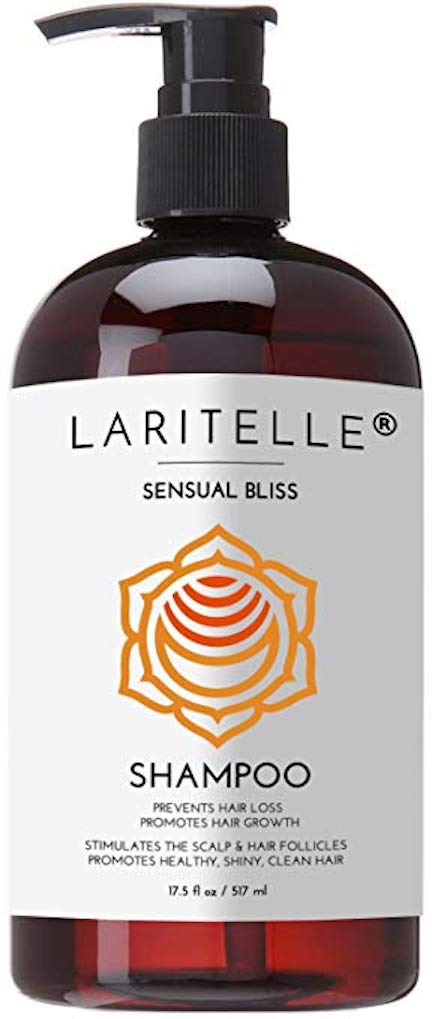 Laritelle Organic Shampoo ($42.66)
This shampoo is formulated to soften and nourish the hair shaft while rejuvenating hair follicles. It's made with certified organic argan oil, therapeutic hydrolats, and best known to prevent hair loss and promote new healthy hair growth using essential oils of rosemary, clary sage, and palmarosa.
ArtNaturals Argan Oil Shampoo ($26.95)
Using a blend of Argan oil, aloe vera, rosemary, and many other key ingredients, ArtNaturals' Argan Oil Shampoo stimulates cell renewal and healthy growth as it revitalizes hair follicles and supports a healthy scalp. It also contains multiple DHT blockers that help prevent damage and hair loss.
SheFinds receives commissions for purchases made through the links in this post.