Inclusive foundation shades may seem like a recent shift in the beauty industry, especially with brands like Fenty Beauty making headlines for offering 40 diverse shades, but we can't forget that Cover FX was one of the first brands to break this mold back in 2015! Now, Cover FX is continuing its commitment to providing makeup lovers with even more inclusive beauty products with its latest launch, the Power Play Foundation collection. It's comprised of full-coverage liquid foundation in 40 different shades, ensuring that people of every skin color are represented and can find their perfect match!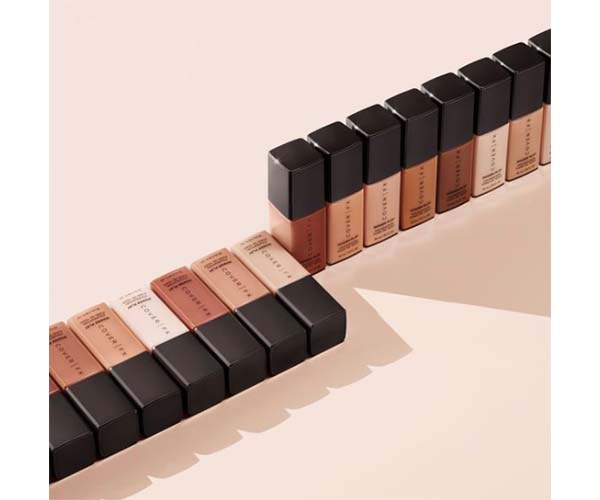 "This liquid foundation has buildable, medium to full coverage with a modern-matte finish," Cover FX states on their website. "Loaded with a trio of ultra-fine powders that control shine and visibly blur imperfections, it stays on skin all day without dulling or drying complexion." All this for just $44!
So, how exactly do you find the perfect Power Play shade for you? First find your shade which ranges from light to deep, denoted by numbers 0 through 125 respectively. Next, find your undertone, pink, neutral or golden, denoted by letters P, N, and G respectively. There's even G+ shades for more olive skin tones!
The Power Play Foundation was released only 5 days ago, but already the product has received tons of amazing reviews.
"I love Natural Finish and how it looks on the skin but I have super oily skin. So happy they finally have a formula that's matte!! It looks so natural on and I don't get super oily. For sure a must have in my makeup bag." -Camille
"Finally, Cover FX has a foundation for the oily girls! Full coverage AND its super lightweight. New holy grail foundation!" -Nicole
"I'm typically not a foundation wearer but this one changed my view of foundation for good! It goes on super smooth and blends very nicely. I like that I can use a small amount for sheer coverage or build it up for a night out, etc. Def in my makeup bag from here on out!" -Rebbeca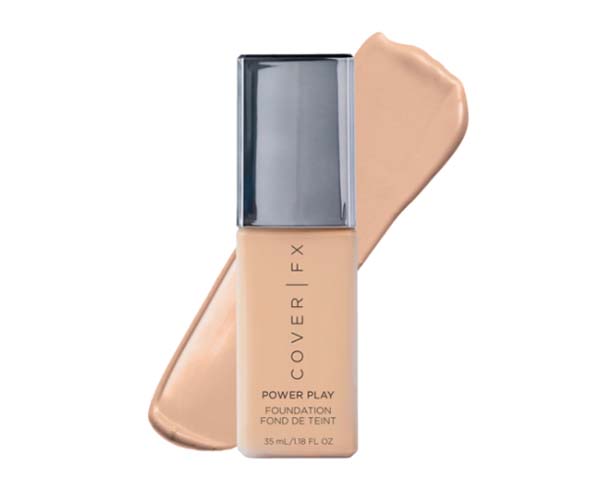 Did we mention the foundation is also vegan, cruelty-free, waterproof, sweatproof, and long wear? This just might be the PERFECT foundation! Head over to CoverFX.com to find your perfect shade now!
[Photos: Cover FX]
SheFinds receives commissions for purchases made through the links in this post.