All forms of acne are annoying as can be, but there's one type of acne that takes the cake and completely drive us up a wall: cystic acne.
Cystic acne is viewed as the most serious form of acne out there and is the most stubborn to treat–figures. Unlike traditional acne that gives you pimples and whiteheads that rise above the surface of your skin (along with blackheads, of course), cystic acne is identified by deep, red cysts that form underneath your skin. They can look like boils on the skin and are often extremely painful to touch, filled with pus, and almost always unresponsive to over the counter acne medications.
Cystic acne is caused by trapped bacteria, oil, and dry skin cells and is often the result of hormonal imbalances, which is why it's so common in teens and women who experience adult acne. One of the many downsides to this type of acne is that, if you pick at it, you can cause scarring. It's much better to leave cystic acne alone, as hard as that may be. It's also super important to find a dermatologist you trust and enlist their help in formulating a plan for how to clear up cystic acne. Often times, doctors will prescribe a prescription strength treatment like Accutane, topical retinoids, or birth control pills to help heal your skin from cystic acne.
We're not going to lie: cystic acne will require more than a good mask applied once a week to cure it up—but an effective skincare routine that uses natural ingredients known for their ability to soak up excess clog-poring sebum and rebalance your skin's natural oils will help, a lot. In addition to getting your cleansing, toning, and moisturizing regimen down to a science, these DIY facial masks for cystic acne are here to give you that extra boost to make your skin feel and look its best.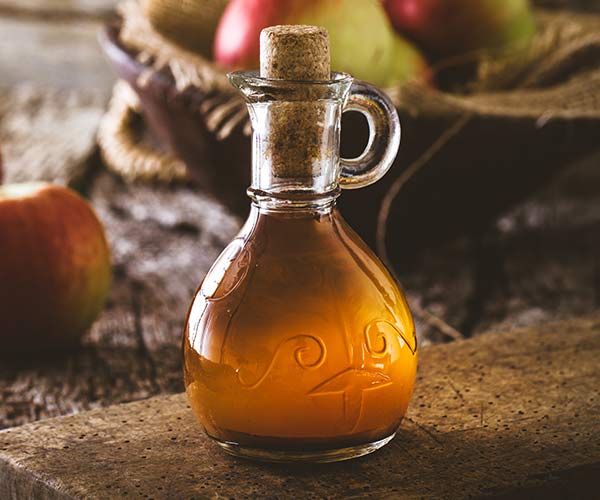 Apple Cider Vinegar Mask
If you thought apple cider vinegar couldn't get any better, the magic ingredient has a few more hidden powers: it's excellent at deep cleaning skin. Apple cider vinegar can remove excess oil and bacteria and alleviate inflammation that's making your cystic acne tender and sore.
Remember to dilute apple cider vinegar with water first (for every one tablespoon of apple cider vinegar, add one teaspoon of water).
Apply the ingredient to your face using a cotton ball. It may tingle at first, but that will subside once you get used to it. All of that tingling is proof that it's working. Rinse off the apple cider mask after 15 to 20 minutes and follow up with a light, oil-free moisturizer.
Egg White Mask
There's a solid reason why so many of the Hanacure facial mask dupes contain egg whites as one of their main ingredients. This protein-rich ingredient is amazing at tightening pores and killing bacteria and germs on the skin.
Whip up a moisturizing, skin clarifying egg white mask by first separating the egg white from yolk and adding half a teaspoon of raw honey to the egg white. Mix it well and apply to your face for 30 minutes. When you rinse the mask off you'll notice your skin is instantly matte, but also really soft and healthy looking.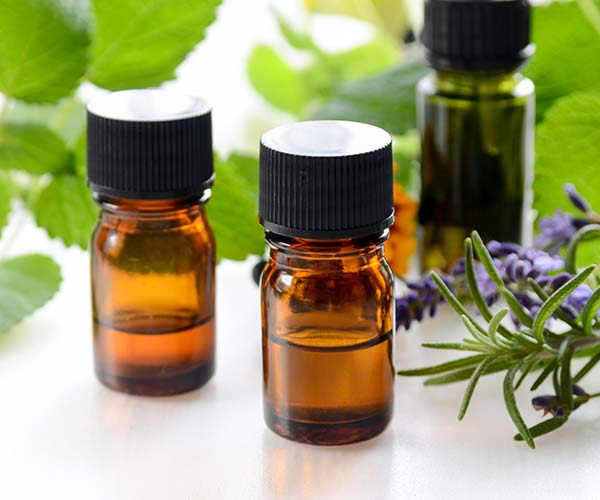 Tea Tree Oil Mask
Tea tree oil is one of the most effective, powerful essential oils for acne because it disinfects pores and kills bacteria and germs. As with most oils, you should never apply tea tree oil directly to your skin. Dilute it with water first (for every one tablespoon of tea tree oil, use three tablespoons of water) and apply to your skin with a cotton ball. Because of its potency, you shouldn't leave it on for longer than 5 to 10 minutes. Rinse it off with warm water and follow up with a non-comedogenic moisturizer.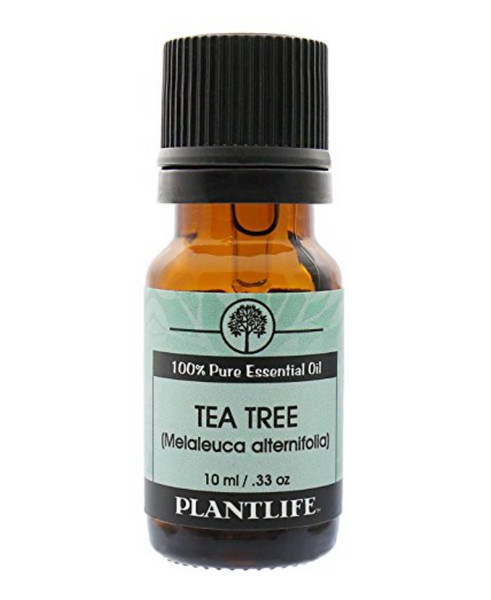 Tea Tree 100% Pure Essential Oil ($8.95)
You can get tea tree oil online at retailers like Amazon, or other essential oil stores.
For more acne remedies, check out how to cure acne with only drugstore products on SHEfinds.
SheFinds receives commissions for purchases made through the links in this post.