A healthy breakfast can set you on a fast track toward making even better food decisions throughout the day. But it's all too common and easy to choose less than ideal breakfast foods.
Here are four foods you should never eat in the morning because they cause stomach rolls.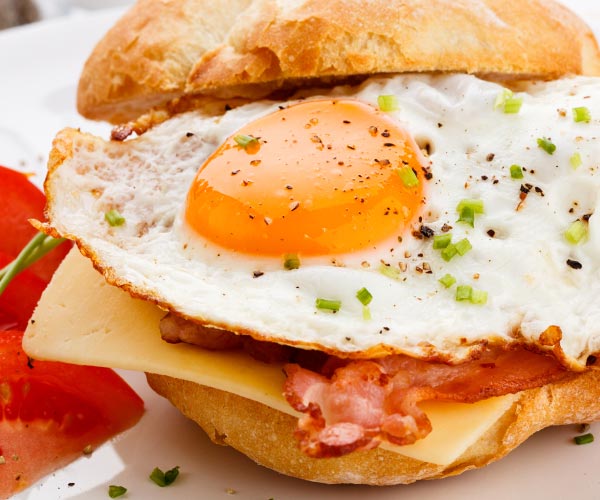 Shutterstock
Processed Meats

Processed meats like bacon and turkey contain high amounts of saturated fat that can weigh you down in the morning. Additionally, pre-packaged breakfast sandwiches that are usually made with eggs and meat can be loaded with trans fats — which contribute to visceral fat around the abs.

Cut these foods from your breakfast altogether or swap them for nitrite-free turkey or ham.
Shutterstock
Bagels And Jam

Bagels are marketed as a classic breakfast food, but they are also a refined carb that is high in sugar and low in fiber. Many bagels can contains upwards of 350 calories or more — and that's before you add butter or sugary jellies and jams.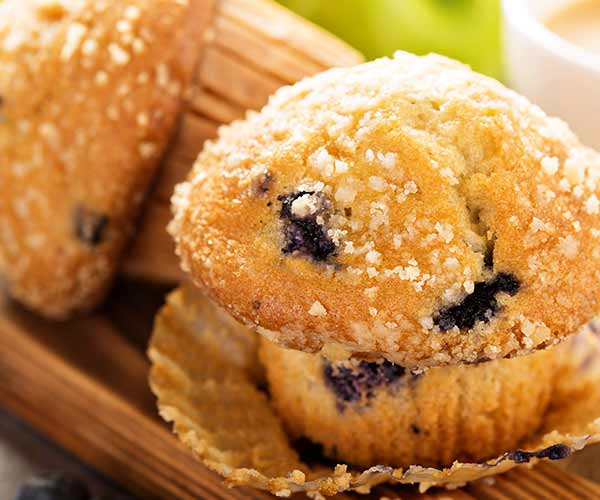 Shutterstock
Muffins

Pre-packaged muffins make for a truly effortless breakfast that you can enjoy while running out the door. Unfortunately, these foods are high in sugar and low in essential nutrients. They will provide a short burst of energy, but will also leave you crashing and craving more sugar.
Shutterstock
Pancakes

There's nothing wrong with the occasional plate of pancakes. But if you're relying on sugary refined carbs every morning, you are missing out on much-needed fiber and other nutrients. The good news is that many brands offer whole grain pancake and waffle battery that will provide the fiber, protein, and vitamin content you need.
Shutterstock
Better options for a healthy breakfast include fiber-filled foods like steel-cut and rolled oats and whole wheat toast. Add a protein source like eggs or nut butter, along with healthy fats that you can get from nuts, seeds, and avocados, and you've got yourself a complete, balanced breakfast that provides long-lasting energy.
Shutterstock
The key to eating a great breakfast is to avoid sugar and trans fat and fill up your plate with plenty of protein, good fats, and unrefined carbohydrates.