Foundation is just that -- the foundation to a complete makeup look. It's the key to many of our beauty routines, as it covers skin problems like acne, blemishes, scars and hyperpigmentation. However, it can also be the cause to these skin problems as well. Whether you have oily, dry, dull, or acne-prone skin, here are 5 products dermatologists swear by that will not only provide excellent coverage for your perfect makeup look, but also work to keep your skin healthy and nourished, too!
[Photo: Shutterstock]
Clinique Even Better Foundation
Developed by dermatologists themselves, this foundation is perfect for anyone struggling with dark spots. The formula works to improve your skin in 4 to 6 weeks and continues to work even after you've washed the product off! With SPF 15 and 30 different shades to choose from, this foundation is a must-have.
Clinique Even Better Makeup Broad Spectrum SPF 15 ($28.00)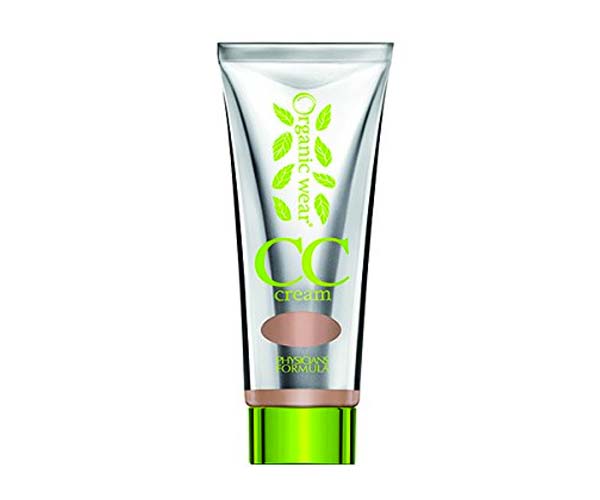 Physicians Formula Organic Wear CC Cream
This 100% natural and 70% organic foundation will leave your skin healthier than ever! CC Creams like this one are typically lighter than classic foundations, providing great coverage without that caked-on feeling. Oh, and did we mention it has SPF 20 to protect your skin, too?
Physicians Formula Organic Wear 100% Natural CC Cream ($14.95)

CoverGirl Sensitive Skin Foundation
Sensitive skin? No worries, this foundation's got you covered! Oil-free, unscented, and lightweight, this formula eliminates redness and dryness without clogging pores. It also comes in 9 different shades!
CoverGirl Clean Sensitive Skin Liquid Foundation ($5.29)
Almay Clear Complexion Makeup
This 4-in-1 foundation "covers, clears, calms, and controls" acne-prone skin. It includes salicylic acid, which "breaks up the cells [that] stick together in the inner lining of the skin pore, thereby declogging blackheads and whiteheads," says Dr. Marnie Nussbaum, a board certified dermatologist. If you have acne-prone skin and clogged pores, this is definitely the foundation for you.
Almay Clear Complexion Makeup ($12.69)
Rimmel London Stay Matte Foundation
As the name implies, this Rimmel London foundation keeps oil at bay. Its lightweight formula reduces oil and the appearance of pores without that greasy feel for a shine-free finish. The mousse-textured formula comes in 16 shades different shades will only cost you $5!
Rimmel Stay Matte Foundation ($4.99)