Despite your best efforts to prevent it, sometimes a sunburn happens (yep, even to vigilant SPF devotees). Maybe you spent the day at the beach or on a boat. Perhaps you shielded your skin with a layer of SPF 30 in the morning and forgot to reapply after two hours. There are even times when you think you've covered ourselves properly, only to go home and find one-quarter of your back was exposed the entire time and is now the color of a ripe tomato.
Sunburns are painful and unforgiving, especially when it comes to the aftermath of a sunburn, which often includes drying, peeling skin that takes a few days (or more) to return to its original healthy state.
Follow these four tips on how to treat a sunburn and prevent peeling (and a lot of pain).
How To Heal Sunburn
You Just Discovered A Horrible Sunburn—Step One: Draw A Bath
You're home, red, and in pain. What's the first thing you should do? Stop everything and engage in a little self-care—by drawing a bath. This doesn't in any way, shape, or form mean you should break out the bubbles and go to town because harsh soaps and cleansers will only irritate your sunburn. Instead, draw a cool or lukewarm bath and add a tablespoon or two of baking soda, dermatologist Fredric Haberman, M.D., told Prevention. Baking soda will reduce inflammation on the skin and can curb itching and discomfort.
And don't, under any circumstances, grab a bath towel and rub your skin dry. Oh, the pain! Just pat your skin until you are semi-dry and allow your body to air dry completely before you put on some very loose clothing, preferably in a natural material like organic cotton.
SomeVital Ultimate Body Soak ($14.85)
Adding baking soda to your bath water will certainly help, but you can also give your water a soothing boost with this pre-prepared body soak treatment, which contains baking soda, rosemary and other essential oils, and another suburb treatment star: apple cider vinegar.
"It's a great astringent; it soothes sunburn pain," Dermatologist Carl Korn, M.D. told Prevention, and suggested adding one cup of either apple cider or white vinegar to your bath. If you use this soak, you'll cut out the hassle of gathering ingredients from your kitchen pantry.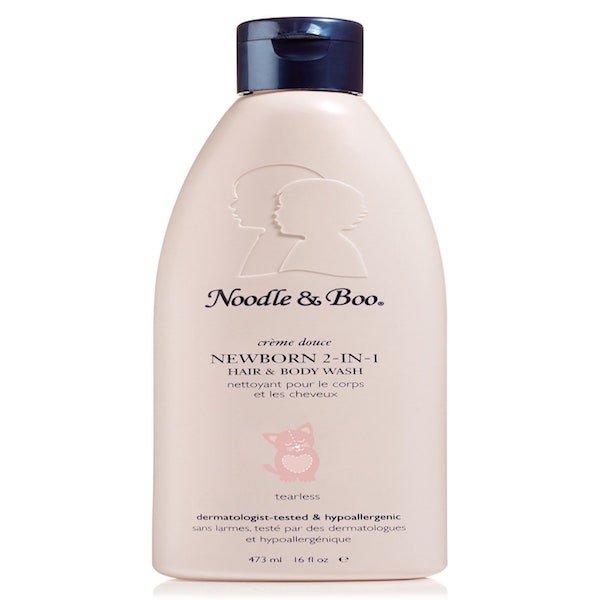 Noodle & Boo Newborn 2-in-1 Hair And Body Wash ($19)
We get it: you're not going to be able to avoid cleansing your body forever. If you need to use soap, choose a soap-less formula like this ultra-gentle cleanser, which can be used on your body and hair. It's hypoallergenic, won't strip your skin of essential moisture, and is safe enough to use on newborns, which provides the ultimate green light.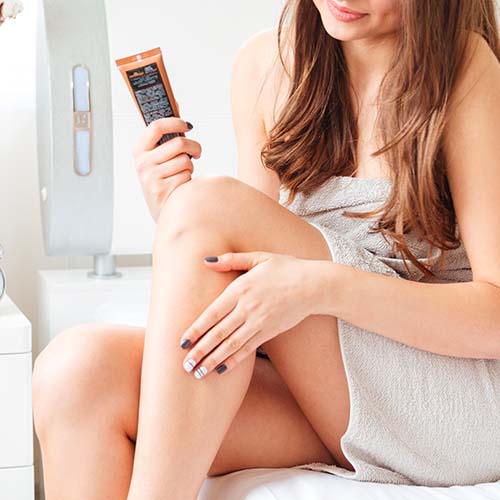 Step 2: Moisturize With Two Types Of Products
After your skin has been damaged by the sun, consider it incredibly vulnerable. It's also going to be parched and in need of major moisture.
The ideal time to begin applying moisturizers to your sunburnt skin is after you've allowed yourself to air dry a bit post-bath, but before you're completely dry. Your moist skin will better absorb products. And by "products" we mean two: an after-bath oil and a separate, gentle lotion or cream. Think of this as SOS hydration.
US Organic Body Oil ($15.20)
An after-bath body oil is generally a thicker, more concentrated formula than you'll find in most lotions. Apply it to damp skin and it helps create a protective barrier that prevents dryness and locks moisture in. And this organic body oil, with rich, nourishing avocado and jojoba oils and vitamin E, contains no alcohol or parabens and absorbs pretty quickly, which is rare with an oil.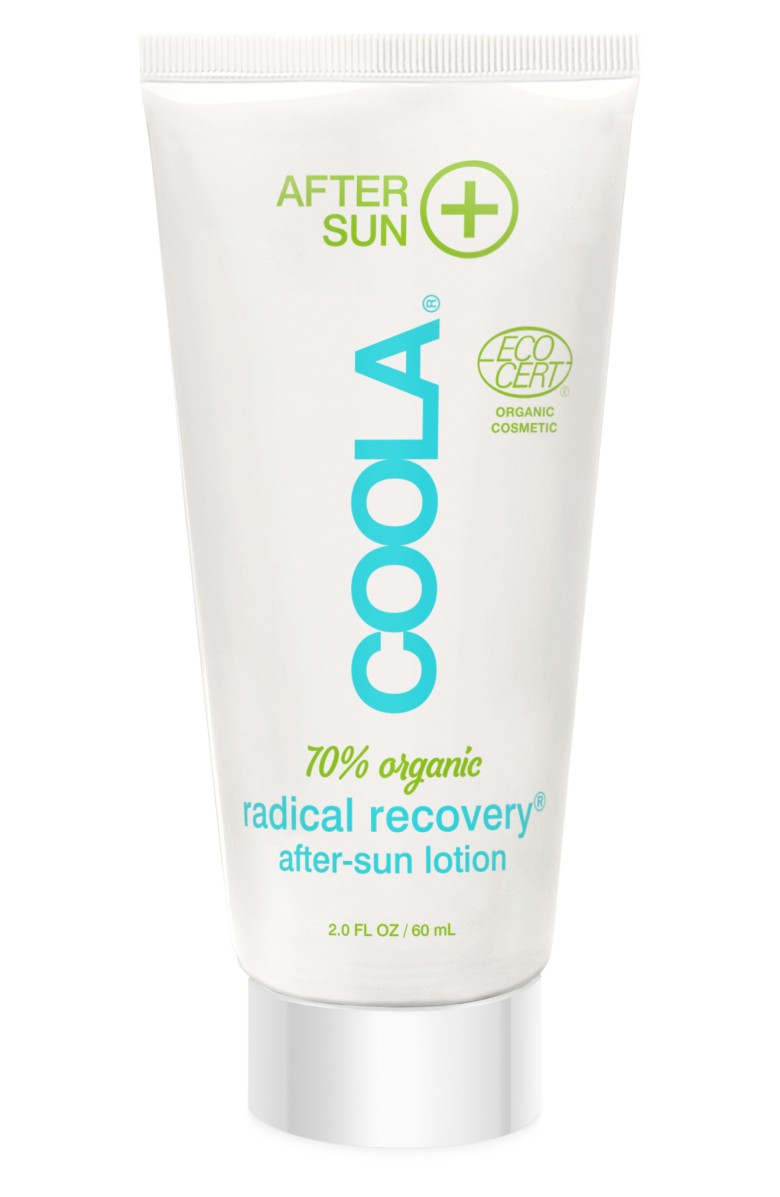 Coola Radical Recovery After-Sun Lotion ($32)
Before your body oil has been fully absorbed, apply an after-sun lotion like this one, which contains agave to calm sunburn and help repair the sun's damage. This cruelty-free lotion is made with 70 percent organic ingredients and is free of sulfates, parabens, oxybenzone, and other potentially irritating and dangerous chemicals.
Step 3: Whatever You Do, Don't Peel Your Skin
After a few days you may experience some peeling, which is a sign that your sunburn is healing and new, healthy skin is taking its place. This peeling will, of course, drive you up a wall and you'll want to speed things along by peeling off your flakes. Resist that urge. Peeling your skin can lead to infection and can hurt, to boot.
Exfoliating with a very, very gentle exfoliant is fine — but the key word is "gentle."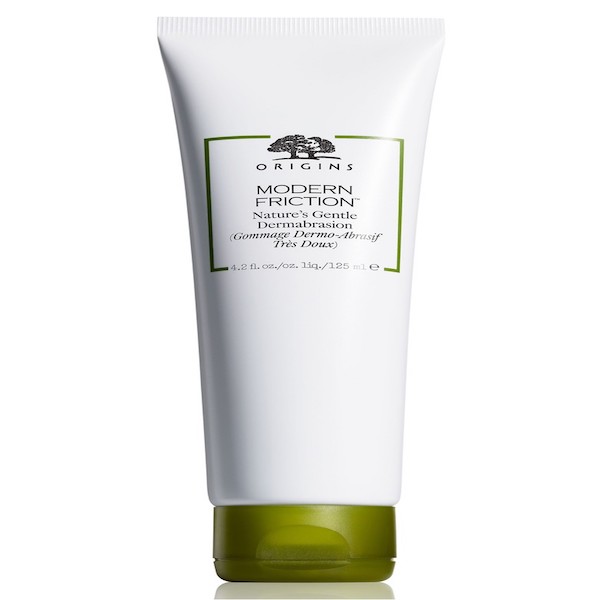 Origins Modern Friction Nature's Gentle Microdermabrasion ($40)
This dermabrasion treatment is as gentle as it gets. It sloughs away dead skin (and can help with peeling) using rice starch that is cushioned in cream to ensure it doesn't strip away your body's natural oils. Apply a small amount over damp skin and gently massage the area with your fingers. Rinse the area well, pat it dry, and apply moisturizer. Remember: don't overdo it.
Step 4: Eat Hydrating Foods
You've taken care of the outside of your skin as best as possible. Now it's time to nourish your body with hydrating foods that will also help.
Thomas Gossel, PhD, RPh, a professor of pharmacology and toxicology at Ohio Northern University, told Prevention that it's really important to drink a lot of water when you have a sunburn in order to counter the drying effects of sun damage. Eating foods that are rich in water, like watermelon, cucumber, celery, strawberries, and zucchini are also helpful.
For more tips on sun protection, check out The One Sunscreen You Should Stop Using and How To Protect Your Hair From The Sun on SHEFinds.com.
[Photos: Shutterstock]
SheFinds receives commissions for purchases made through the links in this post.