Is there anything Sephora won't do for their beauty-obsessed customers? The beauty and makeup chain has always made it a priority to carry only the most exciting and innovative skincare, makeup, hair, and nail products—the ones you wait months to get your hands on.
Clean At Sephora Launched Today
In recent years, Sephora has been mindful to include tons of information on its shopping website that indicate whether products are free of certain allergens, artificial ingredients, and controversial preservatives like parabens, phthalates, sulfates. But now Sephora has taken its efforts to expand natural beauty to a whole new level: it launched a devoted clean beauty category called "Clean At Sephora."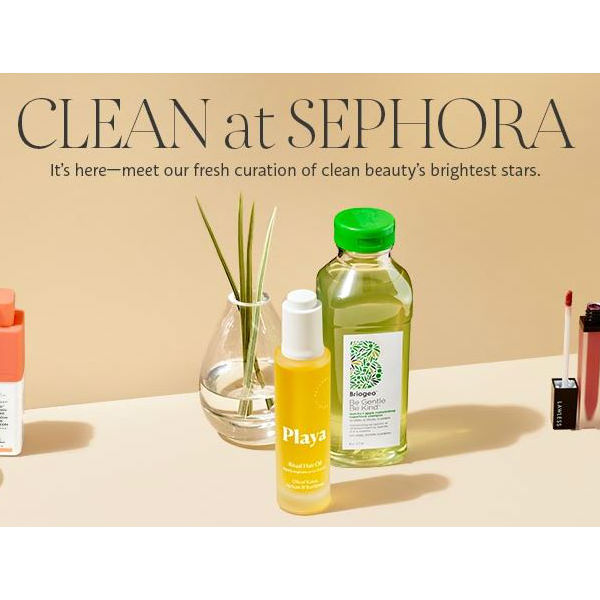 [Photo: Sephora]
"Sephora continues to demystify beauty choices for clients, helping them find the right products for them, based on their lifestyle needs," Artemis Patrick, chief merchandising officer for Sephora, told Allure. "Many of them are looking to shop brands and products that are 'free of' and Sephora is responding to help them do that, easily and conveniently in-store, online, and on mobile. Together with Sephora's brands, industry experts, external council — including feedback from clients — Sephora has curated a partnership with its brands across cosmetics, skin care, hair care, and fragrance that stand behind the 'Clean at Sephora' category."
Sephora's New Clean Beauty Category–Clean At Sephora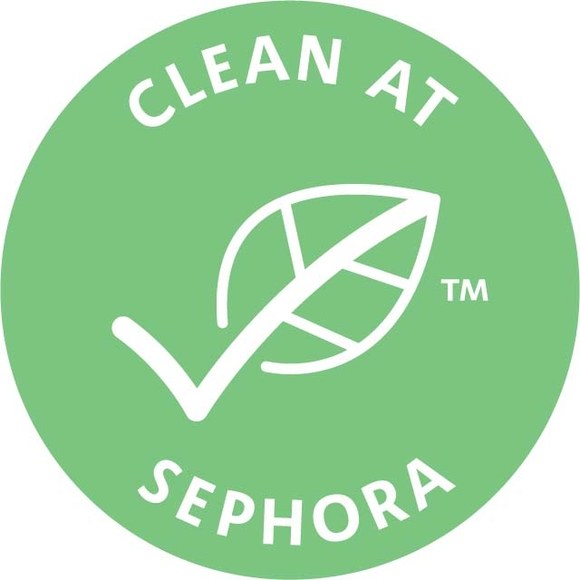 When Will Clean At Sephora Launch?
The launch will take place on June 1 and Sephora isn't starting off slowly. On that very day that Clean at Sephora launches, customers will be able to get their hands on 50 brands that are already part of the initiative. Products will feature a green "Clean at Sephora" seal that makes them easy to spot at a glance. These brands and their products will appear on 2,000 marked product pages and will run the gamut from skincare and makeup to fragrances. Some of the brands you can expect to find include Supergoop, Tata Harper, Caudalie, Drunk Elephant, and Boscia, reports The Cut, though a full list of products and brands have not been released, so get ready to be pleasantly surprised in just a few weeks.
What Is The Criteria For 'Clean' At Sephora?
The standards for clean beauty at Sephora are strict, which is great because if you have sensitive skin, allergies, or simply want to follow a natural beauty regimen. In order to pass muster, brands have to be free of the sulfates SLS and SLES, parabens, formaldehydes, and formaldehyde-releasing agents, phthalates, mineral oil, retinylpalmitate, oxybenzone, coal tar, hydroquinone, triclosan, and triclocarban.
When it comes to fragrances, clean perfumes and sprays can't have PTFE/PFOA, styrene, polyacrylamide/acrylamide, acetaldehyde, acetonitrile, methylene chloride, benzalkonium chloride, toluene, resorcinol, acetone, butoxyethanol, ethylenediaminetetraacetic acid, methyl cellosolve, methylisothiazolinone/ methylchloroisothiazolinone, mercury and mercury compounds (thimerosal), bisphenol A (BPA), and animal fats, oils, and musks.
No product, regardless of whether it's skincare, perfume, or beauty, can exceed one percent of synthetic fragrances or have undisclosed fragrances to be part of Clean At Sephora.
Why You Should Shop Clean Beauty
Clean beauty has grown in popularity over the recent years and is here to stay. There's never been a more perfect time for Sephora to launch a natural beauty category. We are only beginning to learn how certain ingredients, such as triclosan, mineral oil, BPA's, and formaldehyde, adversely affect our health and can lead to hormonal disruptions and diseases. The more we learn, the scarier they are. The sooner we can boot these ingredients to the curb, the better.
Sephora's Beauty Insider Community and Groups are already helping to spread awareness about sensitizing, irritating, and dangerous chemicals and additives in beauty products. Sephora's full-on support for brands that are committed to taking a natural approach to beauty is the next logical step—and we can't wait to shop its clean beauty line.
[Photos: Shutterstock]
Shop Clean At Sephora Beauty Products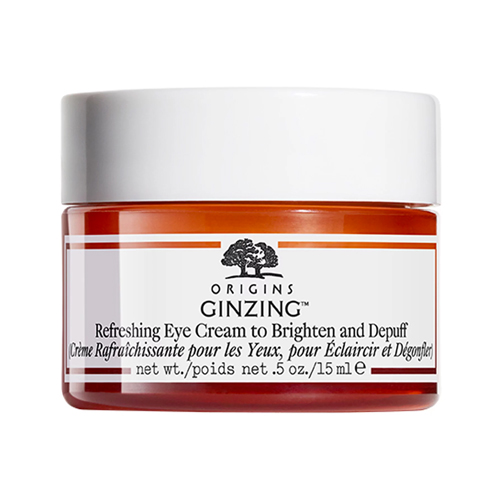 ORIGINS GinZing™ Refreshing Eye Cream to Brighten and Depuff ($31)
BRIOGEO Be Gentle Be Kind™ Matcha + Apple Replenishing Superfood Shampoo ($28)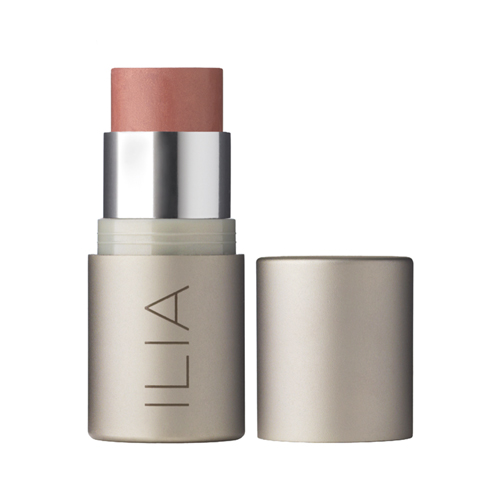 SUMMER FRIDAYS Jet Lag Mask ($48)
For more stories about Sephora, check out:
--The Concealer That's So Good It Keeps Selling Out At Sephora
--4 Things You Need To Know About Sephora's Return Policy
SheFinds receives commissions for purchases made through the links in this post.