The fashion industry lost an icon this year. Karl Lagerfeld passed away at age 85 in February, leaving behind a prominent mark on fashion history. He was a multi-disciplinary creative, best known as a fashion designer, as well as a creative director, photographer, film director and artist.
Karl Lagerfeld was also a style icon himself.
What To Know About Karl Lagerfeld's Style
With a 64-year career in fashion designing for Balmain, Fendi, Chanel and his own namesake label, Karl Lagerfeld knew style inside out. His own personal style was defined by timelessness and minimalism. The three essentials of Lagerfeld's look were always the chic, white hair, the tie and of course the sunglasses. Whenever he was seen in public at events or his runway shows, Karl Lagerfeld was easily identifiable by these trademarks.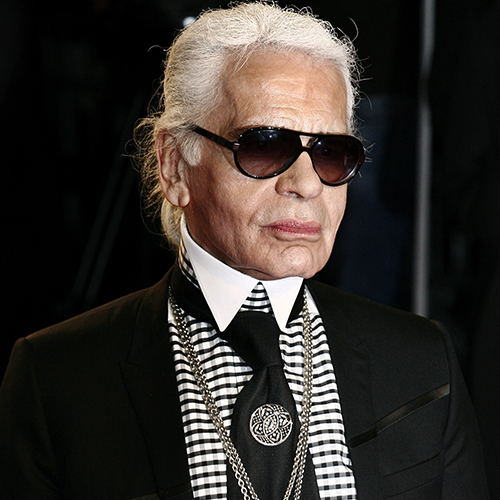 So if you're looking to keep Karl Lagerfeld's memory alive this season by emanating his iconic style, we've got the DIY Halloween costume for you. Scroll ahead to see what to shop.
Design A Karl Lagerfeld Halloween Costume in 6 Steps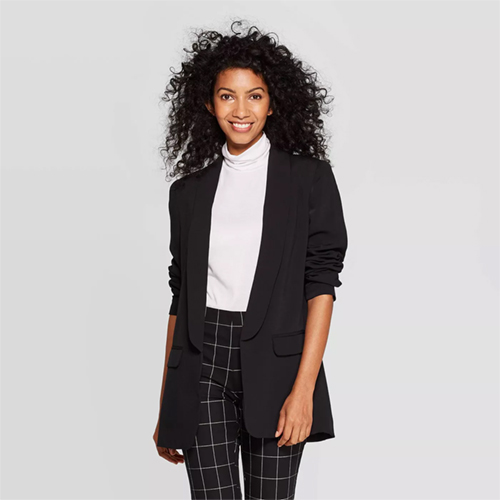 1. The Jacket
A New Day™ Long Sleeve Boyfriend Blazer ($34.99)
Karl Lagerfeld was never seen without a jacket. He seemed to favor those with angular, square shoulders and was most often seen in black, though he did opt for a pattern or solid neutral color from time to time. With the same square shoulders and long sleeves, this boyfriend blazer from Target is perfect for your DIY costume.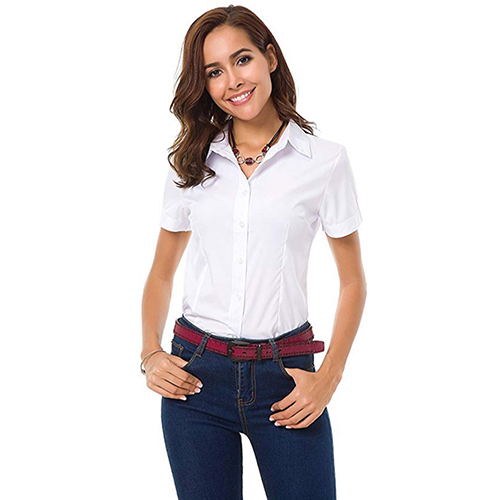 2. The Shirt
JMSHIHUA Womens Basic Simple Long ($6.99)
The shirt is probably the least important part of your look because it'll be covered by the tie (see step 3), so we think you should keep it simple. This short sleeve option is great because it will fit more comfortably under your blazer, yet has the right collared top and button-down front to get the look you need.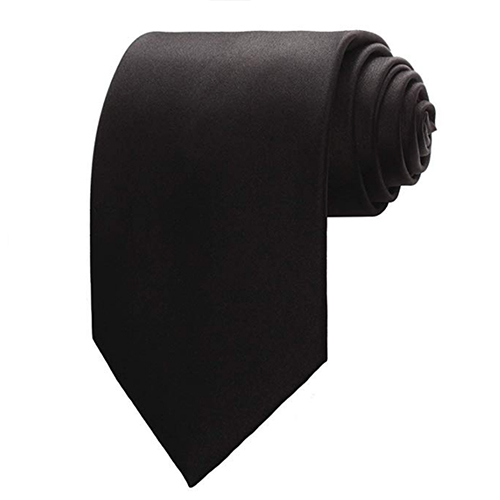 3. The Tie
Black New Mens Solid Color Black Ties ($8.95)
Lagerfeld was clearly a fan of wide ties, most often picking black like with his jackets. Try out this style from Amazon.
4. The Pants
H&M Ankle-length Slacks ($14.99)
We love these slim black trousers from H&M because they finish the wardrobe section of your Karl Lagerfeld costume, plus they are on-trend and only cost $15. They come in a skinny silhouette and ankle-length, so you will find plenty of reasons to re-wear them throughout the season (maybe with an oversized sweater and ankle boots).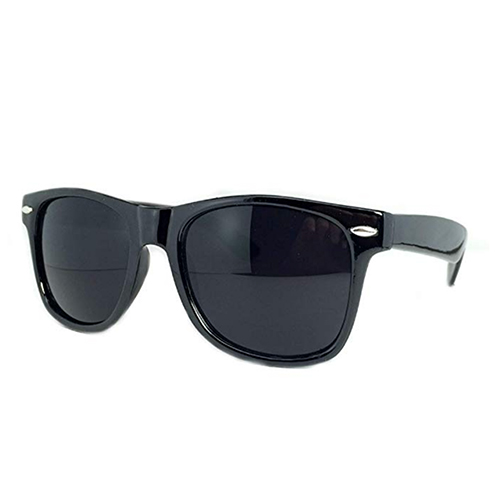 5. The Sunglasses
Sunglasses Classic 80's Vintage Style Design ($5.75)
There isn't much to say about Karl Lagerfeld's sunglasses except that they were perhaps the most important part of his look. So if you miss this step, you might as well scrap the entire costume. In other words, you must include the sunglasses! This pair from Amazon is the right shape and cost less than $6.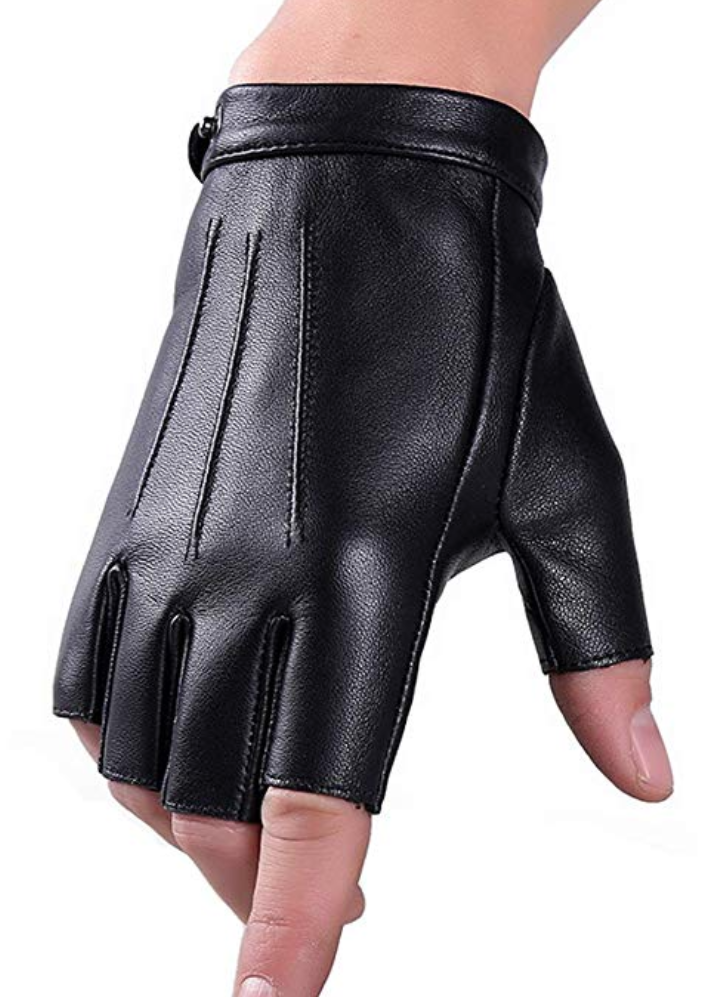 6. The Gloves
Wepop Fingerless Driving Gloves PU Faux Leather Outdoor Sport Half Finger Glove ($12.99)
Black leather fingerless gloves were another accessory Lagerfeld was seldom seen without. Though he often sported trendy styles that features studs, metallics or textures, this simple pair from Amazon should do the job perfectly.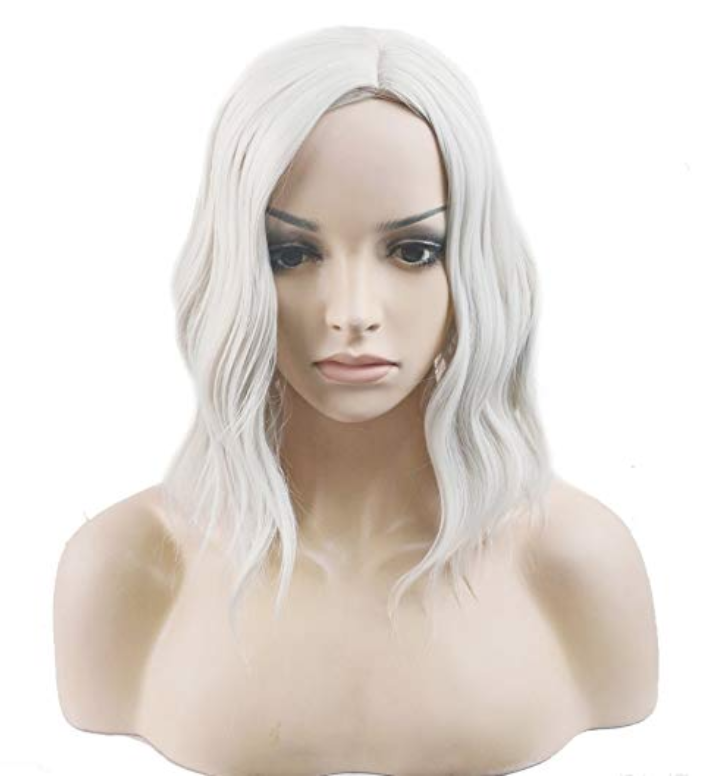 7. The Wig
BERON Short Curly Bob Wig Charming ($19.99)
Though not essential to your costume, the white wig can really pull the whole Karl Lagerfeld look together to ensure recognition as the fashion icon. Pull the white hair back into a low pony for the finishing touches. If you don't have time to grab a wig, just be sure to wear the low pony in your own hair to get the style done right.
SheFinds receives commissions for purchases made through the links in this post.