It doesn't come as a surprise that the best Halloween costumes are the ones that call for the most creativity. Viral internet sensations and memes will definitely be some of the most creative and funniest costumes of Halloween 2019. Thankfully, we've got you covered with the best meme costume tips for everything from a VSCO girl costume to a FaceApp old lady costume. Now, let's move onto one of our most favorite internet sensations of 2019: Kombucha Girl. 
Kombucha Girl, a.k.a. TikTok creator Brittany Broski, has taken the internet by storm with a short video of her taste testing kombucha. Her facial expressions while experiencing the rollercoaster of emotions when trying kombucha for the first time is all of us. We are right there with her– is kombucha good? Do we love it or do we actually hate it?
Kombucha Girl 2019 TikTok
It's the TikTok we can't stop watching or sharing with literally everyone we know. Brittany's viral kombucha TikTok has raked in more than 4 million views on the TikTok app alone. The video has taken off and reached a new level of viral status and we simply can't escape it. Brittany's video has even made its rounds to Twitter where it has been viewed more times than we can count and has created inspiration for an endless amount of memes. Simply put, Kombucha Girl is a legend in a league of her own.
Meet Kombucha Girl, Brittany Broski
Even entertainment news site Vulture has dubbed Brittany's kombucha video as the summer 2019's best TikTok. Brittany has certainly taken her newfound fame to other social media platforms, such as Instagram, to continue making followers laugh with her funny videos and photos. Brittany is living it up, and honestly we want to be just like her. Luckily, you can become your own version of Kombucha Girl this Halloween.
How to DIY a Kombucha Girl Meme Halloween Costume
It's time to take your Halloween DIY costume creativity to the next level. You can create the most iconic Kombucha Girl costume this year if you let inspiration strike.  Just a few simple and affordable pieces will make the funniest costume ever. This look is literally so easy and makes for the best last-minute Halloween costume.
How To DIY A Kombucha Girl Meme Halloween Costume
Here's a quick overview of the pieces you'll need to create your own Kombucha Girl meme Halloween costume this year. If we're the judge, we think these are the best items to create your funniest costume yet. Luckily, you won't have to break the bank to DIY your own Kombucha Girl costume come Oct. 31.
Probiotic Drink:
This very drink right here is the exact one Brittany is seen drinking in her viral TikTok video. This pack of the probioitc drink is a necessity when it comes to piecing together your own Kombucha Girl Halloween costume: Live Soda Soda Cola Probiotic ($4.98).
Kombucha Girl T-Shirt
This t-shirt is the perfect choice for your DIY look. While Brittany is seen wearing a simple black shirt in her TikTok video, we think you'll need to step it up a notch to make your meme costume stand out. This t-shirt is so perfect and will for sure make everyone laugh: Twitter Tee Kombucha Girl Twitter Memes T-Shirt ($21.99).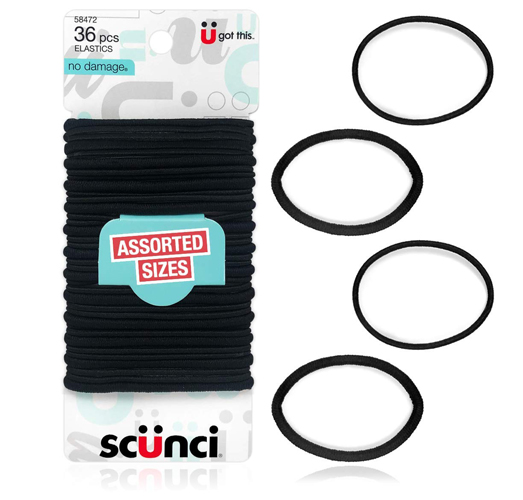 Hair Ties
Next, you'll need just one accessory to complete your Kombucha Girl meme costume. Select these Scunci No Damage Assorted Size 4mm & 2mm Elastics ($3.99) to finish your look. Pull your hair back into a loose ponytail, just like Brittany's, to complete your very own Kombucha Girl meme Halloween costume.
SheFinds receives commissions for purchases made through the links in this post.