It's always hard for dads to accept their daughter's new boyfriends, especially when he's older than their daughter. So, you can only imagine how Lionel Richie feels about Sofia Richie, 19, and Scott Disick, 34, dating. The singer has tried to keep his opinions on the relationship private, but now he can't help but chime in. He revealed that he's not Disick's biggest fan, and that he thinks that their romance is just a "phase."
"She's 19," the singer told Australia's Daily Telegraph about his daughter's relationship with Disick, according to E! News. "When you're 19 you know everything. Is it going to be for life? I don't know. But for right now it's just a phase and I'm going to stand real still in the corner, get me a good drink and not make too much noise."
A source close to the Richies says that this won't affect Lionel and Sofia's close bond. "Sofia gets whatever she wants and is a Daddy's girl, so even though her father doesn't really approve of Scott, he's going with the flow to make her happy," the source told E! News.
But, Richie still doesn't know what to make of Disick, a reality star with quite the bad boy reputation. "When you hang around the reality world, who knows what you are really doing? This is a well-oiled machine, the Kardashian machine. I don't really know what to think," Richie explained. "I told Sofia I will have no opinion. I'll continue to be my cheerful self and move on. From what I met of him he's a very nice guy."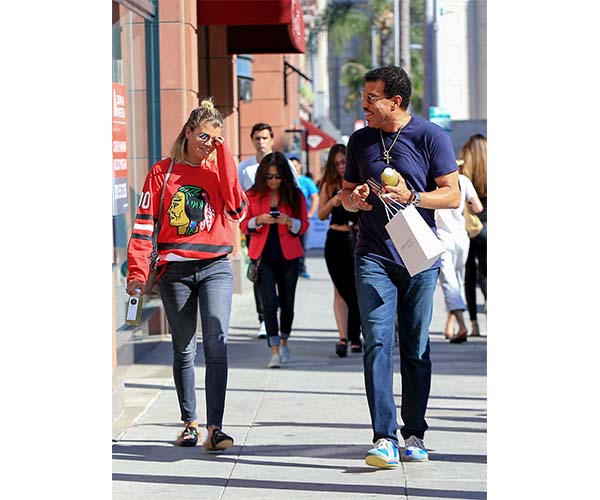 Though the relationship doesn't have his full approval, Richie says that they're all a part of growing up—and that he's done the same thing, too! "Now I know what my parents meant when I came through the door with my Afro and my girlfriend and said, 'Dad, I'm in love' and [he] looked at me and said, 'Okay, we're going to leave you alone for a minute and you'll figure it out,'" Lionel joked. "My daughter is getting me back for my Afro days!"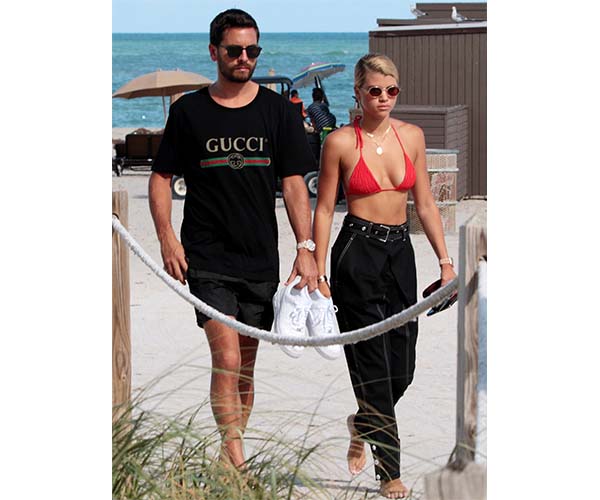 What do you think of Sophia & Scott's relationship? Let us know in the comments below!
[Photos: Splash]