It's no secret that Lori Loughlin and her husband, Mossimo Giannulli have had their fair share of drama this year following their alleged involvement in the college admissions scandal. The actress and designer both plead not guilty to conspiracy to commit mail and wire fraud and honest services mail and wire fraud and one count of conspiracy to commit money laundering, and face 40 years in prison.
Now, we're learning that they might be splitting! Several media outlets have speculated that the longtime couple will be calling it quits after the judge comes to a decision.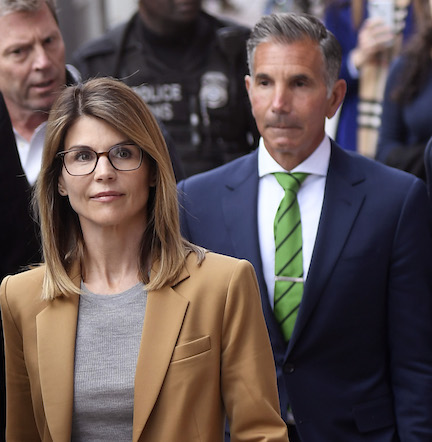 Splash
"It's been very stressful and the most challenging year of their lives," a source tells E! News. "It's been hard on their marriage because of all the decision making and not always seeing eye to eye. There's been a lot of sleepless nights and rough days."
The source credits Giannulli's "headstrong" approach as one of the major dividers in their relationship, noting that he is "used to running things and being in charge," but stressed that the couple is standing together and have no plans to separate just yet.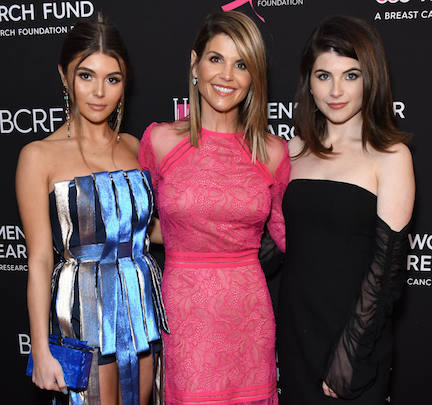 Splash
"It's not perfect and they don't always agree on things, but they also know that they have to stay united through this process," the source explains. "They are in this together and know they have to stay strong. They support one another and are a team."
The insider also revealed that their daughters, Olivia Jade and Bella Rose Giannulli are worried that the pressure will get to them as well. "They aren't used to seeing their parents like this. They really just want this ordeal to be over. Not knowing their fate is a tough place to be in," the source added.
Splash
Do you think Lori and Mossimo will call it quits? Let us know your thoughts in the comments below!