Your starving, but are also trying to lose weight, and every single food you love most is filled with calories and sugar. What to do?
One of the best ways to curb cravings is by keeping a number of low-carb, healthy snacks and meals in your fridge or freezer. Then, whenever hunger strikes outside of your usual mealtimes, you'll be prepared.
Here are six low-carb foods you can eat non-stop and actually lose weight, according to nutritionists:
Shutterstock
1. Vegetables and Hummus
No matter how you choose to enjoy them, a plate of veggies like broccoli, carrots, and cauliflower with a little protein-rich hummus on the side is an excellent snack that will keep cravings under control, add plenty of vitamins and minerals to your diet, and is super low in calories.
"All veggies cooked or raw are are a 'go,'" registered dietitian Keri Glassman told Today. "Most people don't get the daily recommended intake of veggies, so if you're getting them in, you're doing your body a whole lot of good."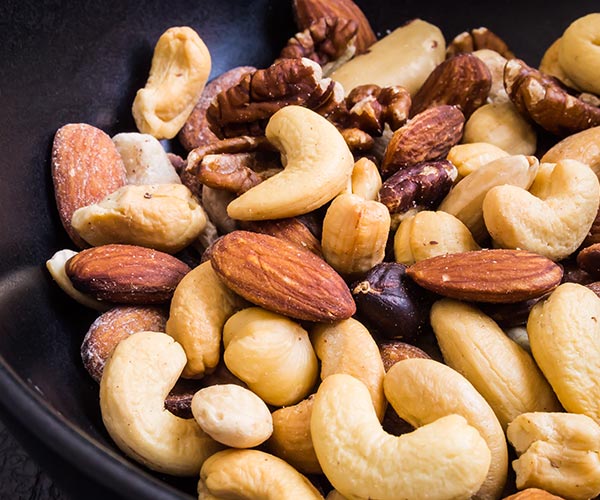 Shutterstock
2. Nuts
Nuts are rich in omega-3 fatty acids that have, in studies, been prove effective in helping people lose weight and burn fat. They're also high in protein and vitamins and minerals like vitamin E and selenium and a small handful can fill you up fast.
Nuts are high in the "good" fat that our bodies need to actually help burn more fat, but because of this fact, it's best to consume a few at a time.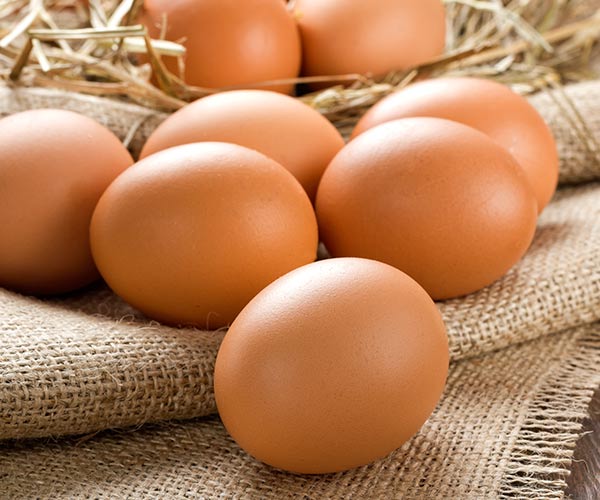 Shutterstock
3. Eggs
With 6 grams of protein and 78 calories, your average-size egg contains a powerhouse of nutrients that make it an amazing meal or snack when you're trying to be healthy and lose weight.
Keep a carton of hard-boiled eggs in your fridge at all times so that you can a quick, incredibly nutritious snack to enjoy whenever you get hungry.
Shutterstock
4. Greek Yogurt
Plain Greek yogurt without added sugar is one of the best snack foods you can have if you're trying to lose weight. The low-calorie snack provides an abundance of protein and calcium and is also rich in anti-inflammatory probiotics that balance the bacteria in your gut and can reduce your risk of obesity and certain diseases.
The jury is still out on whether full-fat or low-fat yogurt versions are better for you, but Rahaf Al Bochi, RDN, LDN, CDE, owner of Olive Tree Nutrition, told Today's Dietitian there's evidence that high-fat may be the way to go.
"High-fat dairy products may be more satiating, which may lead to less snacking throughout the day. Furthermore, low-fat dairy products usually have more added sugars than full-fat dairy products to compensate for the taste. There's no clear-cut answer to full-fat vs low-fat dairy," Al Bochi says.
Shutterstock
5. Salmon
The star of the sea, wild salmon is always at the top of every nutritionist's food list. This delicious, nutritious fish has an abundance of omega-3 fatty acids, protein, and vitamins and minerals. And you don't have to just eat it for dinner. Keep grilled salmon in your fridge to snack on—it's great cold with a side salad.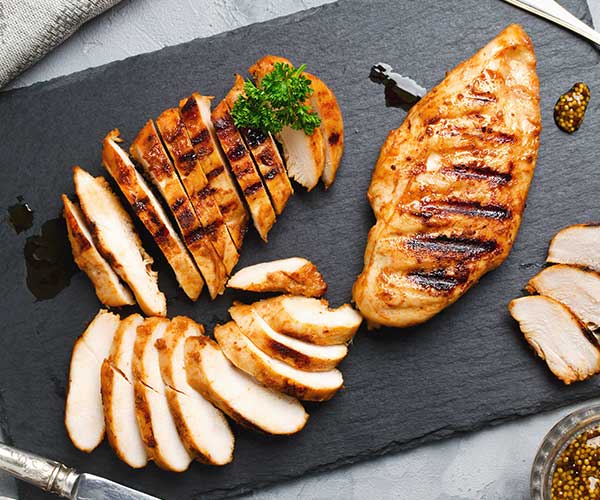 Shutterstock
6. Grilled Chicken
One grilled chicken breast has just 231 calories, 5 grams of fat, zero carbs, and an amazing 43 grams of protein. It's also an excellent source of vitamin B-6 and magnesium. Make it a point of grilling a few chicken breasts at the start of the week so that you'll always have a few bites to munch on when you get hungry. You can even dip chicken in hummus to benefit from added protein and healthy fats.