The right foods — and beverages — can boost your metabolism in the morning and provide enough energy to power you through to lunch (and beyond).
Smoothies are always a great idea, especially if you are busy want on-the-go nutrition. But if you're looking for smoothies that are good for weight loss, it's important to forego sugary ingredients and choose those that are rich in fiber, protein, and antioxidants.
Here are four metabolism-boosting smoothies doctors swear by to burn calories faster for weight loss.
Shutterstock
Banana-Berry Green Tea Smoothie

The antioxidants in green tea have been proven in studies to help boost your metabolism and aid in weight loss goals. Mix green tea with fiber-rich berries and bananas and you've got one perfect smoothie for boosting your energy levels in the morning.

The ingredients you'll need are:

Green tea bags
Frozen berries
Banana
Raw honey
Ice cubes
Shutterstock
Perfect Plum Smoothie

How's this for a plum smoothie choice — a fiber-rich concoction that improves your digestive system and contains gut-healthy yogurt, an amazing source of probiotics.

And it requires just five ingredients:

Low-fat Greek. yogurt
Frozen blueberries
Dried prunes
Light plum juice
Ice cubes
Shutterstock
Blueberry, Flax & Kale Superfood Smoothie

This low-sugar smoothie is packed with superfoods that include kale, blueberry, and flax — a fiber-rich ingredient with major anti-inflammatory benefits.

Whip up this healthy smoothie using these six ingredients:

Fresh kale
Banana
Almond milk
Ground flaxseed
Frozen or fresh blueberries
Ice cubes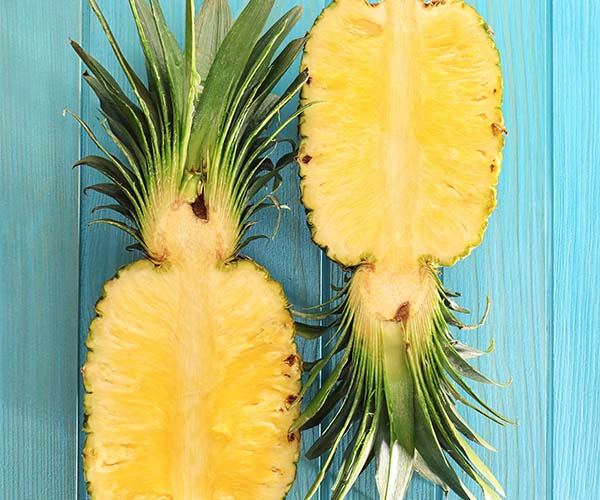 Shutterstock

This smoothie also makes good use of kale (what can we say? It's one of the healthiest green veggies around). But it also incorporates anti-inflammatory, and outrageously delicious pineapple and a sprinkle of fiber-rich chia seeds that are excellent for weight loss.

Here's what you'll need:

Coconut milk
Chia seeds
Kale
Frozen pineapple
Apple
Ice cubes