Choosing your wedding day colors is a key part of the planning process, and it will affect everything from your invites and bridesmaid dresses to your flowers and overall décor. Before you make your decision, take a look at these five common mistakes so you can be sure to avoid them.
[Photos: Shutterstock]
Not Thinking About Your Venue
Couples often pick colors that completely clash with their wedding ceremony and reception venue. This may not seem like a big deal now, but it will be when you see the pictures from the big day; they'll come back looking very distracting and the photo album will not look cohesive, says Fiorella Neira of Neira Event Group.
Picking Just Two Colors
Don't limit yourself to just two colors, says Emore Campbell, a Wedding Experience Curator and Coordinator. Like a fashion designer or interior designer, brides should design their weddings around a color palette or range of colors for a more curated look.
Ignoring The Season
Make sure you choose wedding colors that fit in with your season, says Chelsea Roy of Everything But The Ring in Houston. "Light pastels can look a bit out of place in a Fall or Winter wedding, whereas deeper colors are more suited to these seasons and vice versa," she advises.
Going Overboard With A Color
Instead of insisting that everything be lavender, try utilizing some variations of the shade within the purple family, says Skylar Caitlin, Chancey Charm Houston Wedding Planner. "Mixing in some mauve or eggplant -- along with a supporting cast of white, creme, and green -- can create beautiful depth to your wedding design and make the color you really love shine," she recommends.
Thinking You Have To Choose White
This is a classic and safe choice, but if you're wearing white and your bouquet is white, it can get lost in the photographs, says Mary Simmons of Persephone Floral. "I like to suggest adding in textured greens or a few blooms that are different shades of white to add dimension," she says.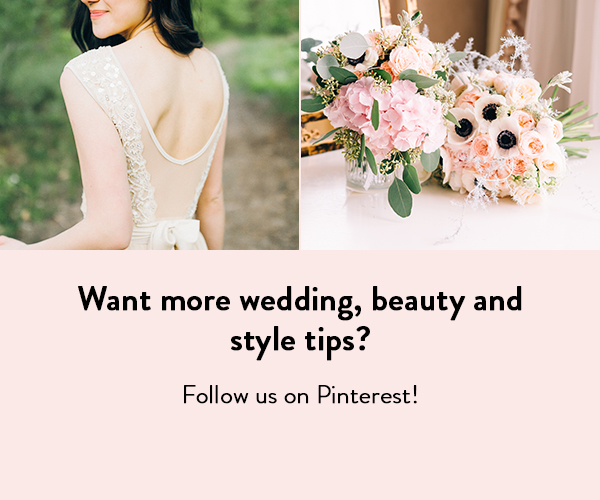 Want more wedding tips and advice? Follow SHEfinds on Pinterest!