When you need a nice new dress–or shoes, or a jacket, or practically anything else–but have no idea exactly what you're looking for, Nordstrom is the place where inspiration abounds.
The luxury department store, which also features some pretty sweet deals and prices if you know where to look for them, carries everything under the sun. Want a pair of five-inch platform heels? Guaranteed you'll score them at Nordstrom. Need self-tanner that won't turn you orange, or a mini backpack, or even a comfortable mattress? Check, check, and check—this is one store that is never short on amazing fashion, beauty, or home goods.
But Nordstrom can also get pretty pricey.
The chain store carries some top designer names and, as a result, many items are sold for top designer prices. But there are a few shopping tips and hacks that you can master that will make all the difference.
Here are life-changing Nordstrom shopping tricks that will help you save big!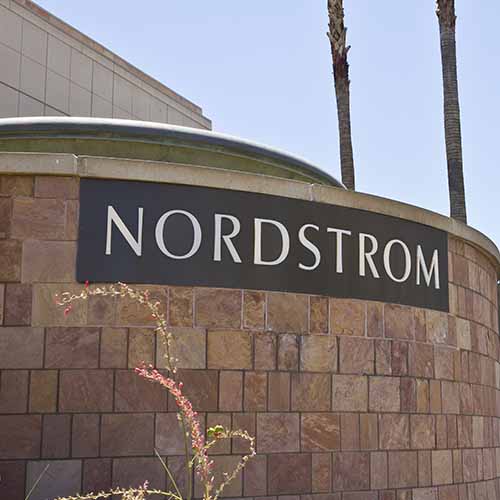 1. Sign Up For The Nordstrom Debit Card
Most major stores offer a credit or debit card that provides a few sweet rewards—but many just simply aren't worth the hassle of signing up for (because we know those extra few minutes feel like a lifetime when you just want to take your goods home).
But a Nordstrom Debit Card is different. Unlike credit cards, this one links to your existing bank account and it's completely free to sign up for one. Every time you make a purchase you accumulate points. When you reach 2,000 points (which may seem like a lot, but those points really do add up), you earn a $20 Nordstrom Notes gift card in return. So, in essence, you're being rewarded for doing something you would do anyway—shopping at Nordstrom.
And that's not the only perk. Using your Nordstrom Debit Card also gives you early access to the Nordstrom Anniversary sale (more on that in a minute), as well as free alternations. There's honestly no good reason not to snag a debit card.
2. Shop Nordstrom's Anniversary Sale Early
Each summer starting in July, Nordstrom throws its amazing annual Nordstrom Anniversary Sale, which is kind of like a kicker to launch all of the incredible fall merchandise the shop rolls out. This is the sale where you'll find high-end designer products fall anywhere between 25 to 40 percent off—and your first and last chance to score such low prices on fall and winter fashions and new merch before everything reverts back to its original pricing.
But there's a catch: the best products sell out really, really fast—as in, they could be gone by day two of the sale. And that's why it's such a great idea to sign up for a Nordstrom Debit Card and get notifications of when the sale will take place up to one week prior to the actual sale. You'll get first dibs at products and can save a major amount of money.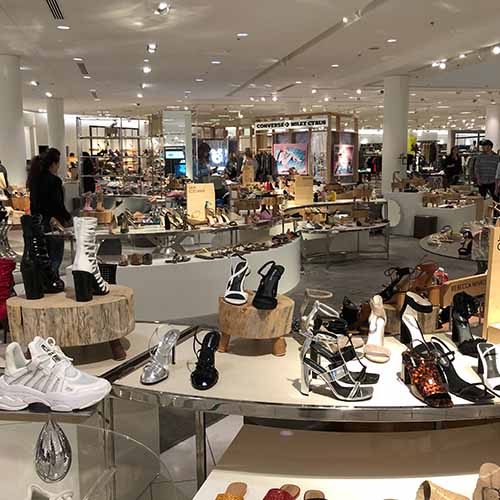 3. Nordstrom's Return Policy Is Notoriously Fair
Here's the deal with Nordstrom's return policy: the shop doesn't claim to actually have one. But dig deeper and speak to shoppers and you'll soon discover this isn't exactly true. In fact, rumor has it that most returns are accepted and granted a full refund, according to coupons.com. If you ordered from Nordstrom online, print out a return label form and send your purchase back via mail or return it to a store.
4. Take Advantage Of Free Alterations & Tailoring
Don't leave Nordstrom with a gorgeous suit or pencil skirt that's just a little too long without speaking to a sales associate about where you can go within the store for free tailoring and alternations. Nordstrom employs a team of tailors who work on-site. Basic alterations are offered on full-price suits, sports coats, and tuxedos for free. And, as long as you are purchasing denim that isn't on sale, you can score free tailoring on jeans that are so long they're dragging on the floor.
These simple Nordstrom shopping tricks will save you money at the tailor, allow you to return anything you simply aren't going to wear or use, and grant you early access to the best sale of the year.
SheFinds receives commissions for purchases made through the links in this post.