If there's one thing that gets us excited about shopping online at Nordstrom, it's their amazing, high-quality merchandise, of course. But a close second? Nordstrom's free shipping policy, which is so amazing, so spectacular, it's almost too good to be true.
If you're waiting for a catch, the catch is this: there is no catch. Nordstrom offers free shipping and free returns on almost every item on their site to anywhere in the United States, including Alaska, Hawaii, and Puerto Rico.
Let's dig deeper into Nordstrom's shipping policy, shall we? Here are four things you need to know so that your online shopping is even more seamless.
Nordstrom Shipping Exceptions
Okay, I know I said there wasn't a catch to Nordstrom's free shipping policy, but there is one exception: free standard shipping is not valid in Nordstrom Rack stores. it's also not a possibility if you're shipping to an international address. If you are purchasing beauty items, Nordstrom has the right to reserve the limit of quantities you order because there are rules about shipping hazardous materials with alcohol content to certain areas of the U.S.
Photos: Shutterstock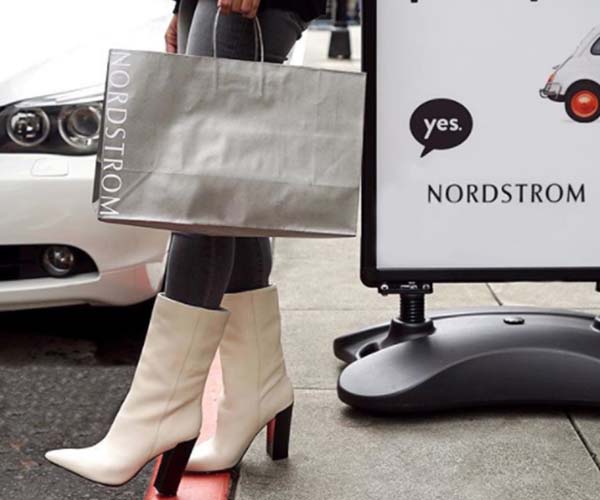 When Will Your Order Ship?
If you're ordering your items to arrive via standard shipping, you can expect them to be at your door within three to six business days after your order has been received. You can get in-store items delivered to you on the same day for an additional $15. Otherwise, expedited shipping options include next business day, two business days, or Saturday delivery. It's important to remember to place your order before 3pm or your "next business day" could actually translate to two business days.

And there's always this great option if you're pressed for time: place your order online, pay online, set it to a specific store location, and swing by that store to pick it up for free. If you'd rather not get out of your car, there's a solution for that, too: call or text CURB and your first and last name to the phone number provided in your email confirmation and someone will bring your order outside to deliver it at the curb.
What Are Nordstrom's Shipping Costs?
So, standard shipping isn't going to cut it and you're willing to pay a little extra for the luxury of getting your Nordstrom items in a jiffy? Here are the costs you can expect for expedited shipping: two business days is $9, next business day is $15 and Saturday deliver is $35.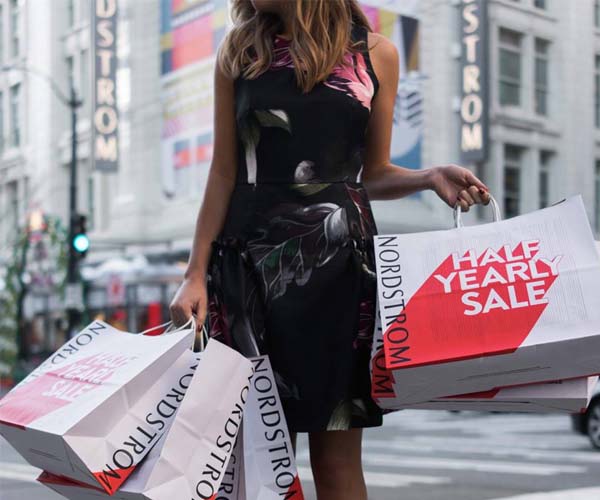 What Is Nordstrom's Overall Shipping Policy?
Nordstrom's shipping policy is pretty cut and dry. You can choose among four shipping options, including free standard shipping. If you're missing items or shipments, Nordstrom requires that you contact them within 30 days of the shipping date. If you do have to ship something internationally, no worries: their global shipping partner Borderfree handles shipping arrangements for your order. Nordstrom continues to handle your customer service queries and needs.

Not in love with your order? Returns are handled on a case-by-case basis and there are no restocking fees or shipment fees related to returns.