If you've ever found yourself faced with a million amazing makeup products and no idea what to do first, you're not alone. Foundations, concealers, powders, blush, highlighter (and on and on) can give you flawless-looking skin and transform your look and mood with just a few strokes of a brush–but that's assuming you know the right order to apply your makeup. If you don't know how to properly apply your makeup, it can leave you looking streaky and having to deal with the hassle of cleaning up raccoon eyes that won't quit.
There is a right and a wrong way to apply your makeup–and, sorry to add another layer of complexity to it–but the texture of your makeup counts, as well.
"In reality, there are only so many products you can successfully put on—and they must be applied with a strategy that's not more is better," said Shawn Towne, makeup artist and global educator for Jane Iredale Cosmetics, to Well+Good.
Don't worry: makeup application is far less daunting than it seems. Here is the right order to apply your makeup for perfectly gorgeous results.
The Order To Apply Your Makeup Products
1. Prep Your Face With Moisturizer, Sunscreen, & Primer
There is a right order that you should be applying your skincare products, as well. After cleansing your face, apply your moisturizer and sunscreen and wait at least 10 minutes to make sure your skin has absorbed these products. Them, follow up with a primer for a solid makeup base.
2. Apply Foundation, BB Cream, Or CC Cream
The very first cosmetic you should apply is your foundation, BB cream, or CC cream. If you prefer to layer, say, a liquid BB cream under a powder foundation, always start with the liquid formula first and follow up with powders.
3.  Apply Concealer 
One big application mistake a lot of us make is applying concealer first to tackle dark circles and blemishes. But if you start with foundation you'll find yourself in need of even less concealer to get the job done. Apply a concealer that's one shade lighter than your skin tone under your eyes and, using a concealer brush, tap it onto your skin until it blends in with your skin. Set your concealer and foundation with a translucent powder to prevent streaking and to keep makeup from settling into fine lines.
4. Apply Blush, Bronzer, & Highlighter
It's time to brighten and highlight your features. Apply blush to your cheeks, blending out makeup toward your temple. If you plan on using bronzer, now is the time to get your glow on. And save highlighter for last, dotting the formula on the tops of cheekbones, brow bones, and the centers of your forehead, nose, and chin to reflect light and look luminous.
5. Apply Eye Shadow Primer & Eye Shadow
Eyeshadow is possibly the trickiest part of makeup. Beginners often need a detailed eyeshadow guide to get it right. Primer is a must if you want to prolong the life of your eyeshadow and keep it from streaking. Apply a thin layer of primer over lids first and give it a few minutes to settle and dry. A neutral eyeshadow shade should go on first, all over your lid. Follow this with a darker contour in the crease and along your top lash. A lighter, brighter highlighter shadow is applied last directly below your brow to open up and accentuate your eyes.
6. Apply Eyeliner
Finally, time to perfect your cat eye makeup skills. Apply eyeliner over eyeshadow and feel free to experiment with a wide wing, super-thin line, or subtle swipe of liner along the outside corners of your bottom lashes. It's important to NOT apply eyeliner to your lower waterline. This makeup technique was popular in years past, doing so can make your eyes look smaller and sunken in. Do. not. do. it.
7. Brush On Mascara
You're almost finished with your eye makeup routine. Curl your lashes with a lash curler and apply two coats of your favorite mascara. Carefully weave the mascara brush through lashes, wiggling the brush to prevent clumps. Then run a lash comb through to remove any clumpy sections.
8. Apply Lipstick Or Lipgloss
Finally, the best part about makeup application, choosing a lipstick and adding the finishing touches to your face. If you want to add definition to your lips, line them first with a nude lip liner and fill in your lips with the same liner to make your lipstick last longer. Then pick your poison–whether it's a matte lipstick, gloss, or creme formula—and use your finger or a lip brush to apply lip products. This gives you more control than you have applying them straight from the tube.
And, voila, the perfect makeup application in less time and with less drama than you ever thought possible.
Giorgio Armani Luminous Silk Foundation ($64)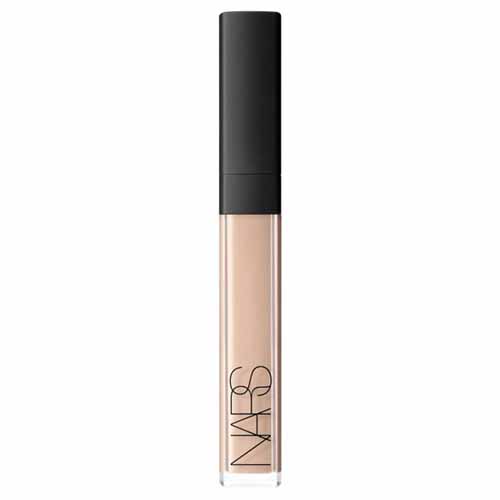 NARS Radiant Creamy Concealer ($30)
NARS Blush ($30)
Tom Ford Eyeshadow Quad ($85)
Stila Stay All Day Waterproof Liquid Eyeliner ($22)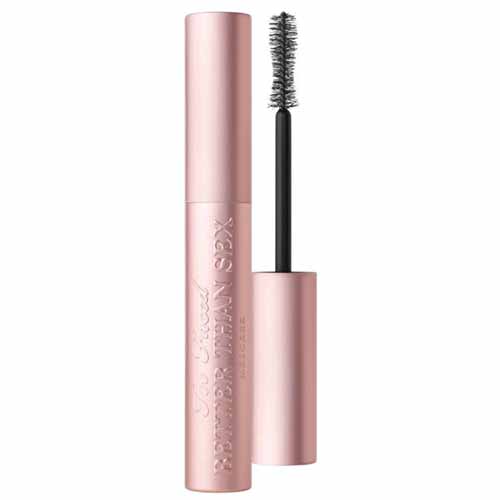 Too Faced Better Than Sex Mascara ($12-23)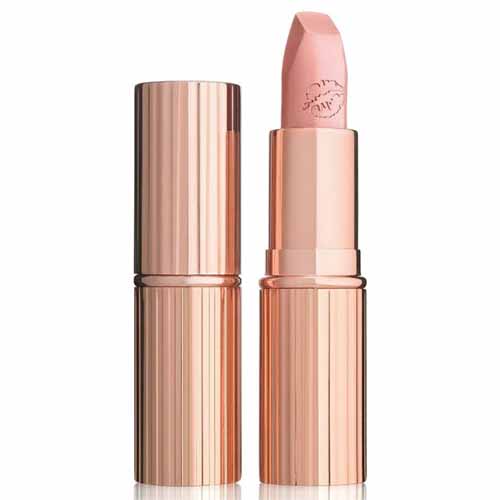 Charlotte Tilbury Hot Lips Lipstick ($34)
For more makeup tips, check out 3 Life-Changing Makeup Tips We Wish We Knew Sooner and Makeup Tips For Women Who Wear Glasses on SHEFinds.com.
SheFinds receives commissions for purchases made through the links in this post.