Tis the season for sales, sales and more sales. Everyone knows that the best sales happen over Black Friday Weekend, which starts on November 29 this year. But we'll let you in on a little secret: you don't need to wait another three weeks to start shopping the best deals at some of your favorite stores. You just need to know where to shop
Look at Sephora, for example. One of the best places to get everything you need in skincare, hair care, makeup and fragrances, we can trust Sephora to host an epic Black Friday sale this year. But there are already a bunch of products you can shop at Sephora at Black Friday pricing.
What To Expect At The 2019 Sephora Black Friday Sale
Sephora hasn't let us in plans for Black Friday 2019 until this week, when the sales started. Last year, the retailer waited until two days before Black Friday to reveal its plans. And as you might remember, those sales were well worth the wait. Sephora gave as an extensive selection of beauty items from brands like Tarte, Urban Decay and Benefit marked down to under $15.
History has repeated itself for Black Friday 2019 – Sephora is offering us a ton of great beauty finds, all under $15. Some of our favorites are the Tarte Party Time Trio Color Collection ($15, but a $41 value), Origins Skin-Soothing Saviors Mega-Mushroom Mega Hydrating Duo ($15, but a $26 value), Benefit Cosmetics Big Glam Deal Mascara & Brow Gel Set ($15, but a $49 value) and the Too Faced Sex on the Peach Deluxe Lipstick and Balm Set ($12, but a $22 value).
And, did you know that Sephora always has an ongoing list of beauty offers?
That's right – you can shop Sephora deals all the time – not just on Black Friday. Here are some of the bestsellers we're clicking "add to cart" on.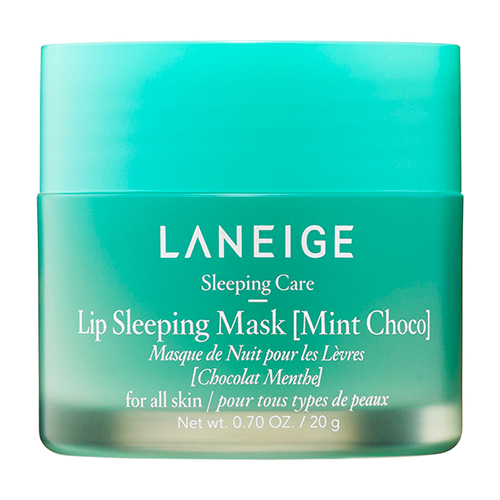 Laneige Limited Edition Lip Sleeping Mask
This limited holiday edition of the bestselling Lip Sleeping Mask from Laneige brings two sweet flavors to a must-have treatment for new and improved, supple lips.
Key Benefits
- Moisturizes overnight to improve dryness, dullness and uneven tone
- Made with antioxidants and vitamin C to soothe and exfoliate flaky lips
- Uses Moisture Wrap technology to lock moisture in throughout the night
LANEIGE Lip Sleeping Mask Limited Edition ($20)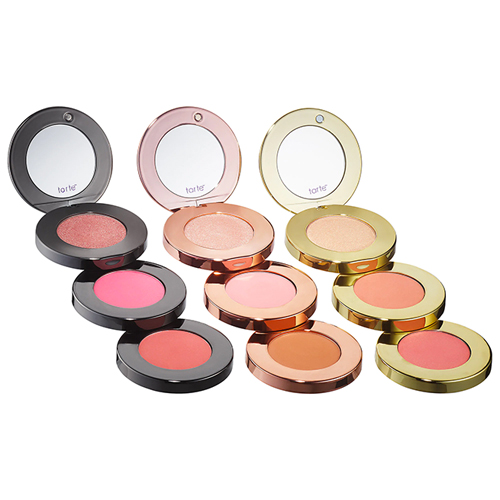 Tarte 9 Ways to Shine Cheek Wardrobe
This holiday palette includes nine cheek shades that feature bronzer, blush and highlighter. That sounds like a lot of makeup, right? Well this set is actually worth a $215 value, but Tarte and Sephora are letting you have it for $35 right now.
Key Benefits
- Made with Amazonian Clay for better, longer, and truer wear
- Includes mineral pigments that are known to soothe and soften skin during wear
- Naturally preserves the wear using Vitamin E, which also acts as an antioxidant
tarte 9 Ways to Shine Cheek Wardrobe ($35)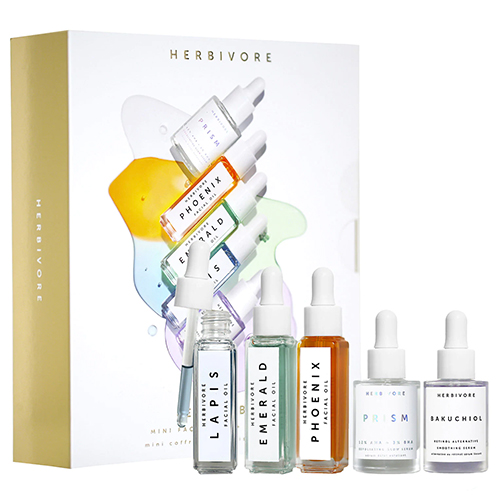 Herbivore Jewel Box Mini Facial Oil + Serum Set
Even though it's a $72 value, this facial oil and serum set from Herbivore only costs $58 on Sephora right now. It includes a limited-edition selection of some of the brand's best oils and serums for brighter, younger-looking skin.
Key Benefits
- Erases fine lines and wrinkles while combatting dryness and uneven texture
- Nourishes skin with amino acids to restore moisture and leave skin glowing
- Gently exfoliates to reduce hyperpigmentation and improve skin tone
Herbivore Jewel Box Mini Facial Oil + Serum Set ($58)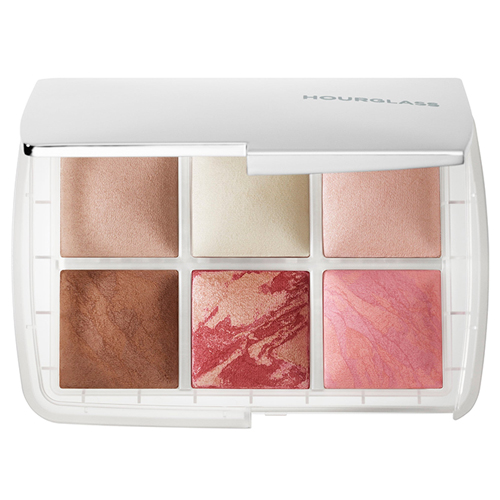 Hourglass Ambient Lighting Edit Face Palette
This limited edition palette from Hourglass includes six shades of the Ambient Lighting Bronzer, Ambient Lighing Blush and Ambient Strobe Lighting Blush. Each are 100% vegan and cruelty free.
Key Benefits
- Works to diffuse and soften surrounding light to make skin appear softer and lit from within
- Made with photoluminescent technology for a younger-looking appearance
- Palette comes in a travel-friendly size
Hourglass Ambient Lighting Edit Face Palette – Ghost ($80)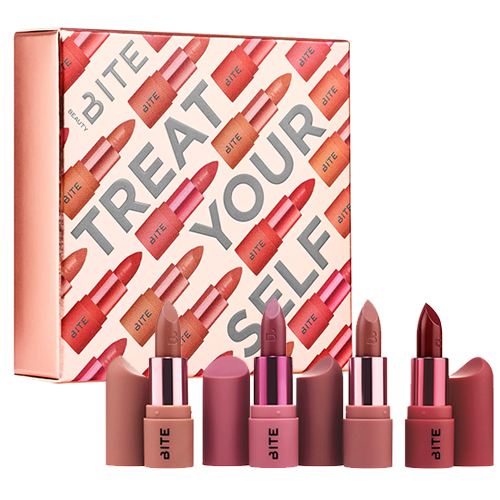 Bite Beauty Amuse Bouche Supercharged Lipstick Set
This limited edition set contains four new shades of Bite Beauty's Amuse Bouche Supercharged Lipstick, each inspired by a holiday treat. The whole set only costs $21, though it's a $32 value.
Key Benefits
- Made with nine superfood oils to help nurture lips
- Each shade is super-pigmented for creamy, rich color
- Vegan, cruelty-free and gluten-free
Bite Beauty Creamy Color 4-Piece Mini Amuse Bouche Supercharged Lipstick Set ($21)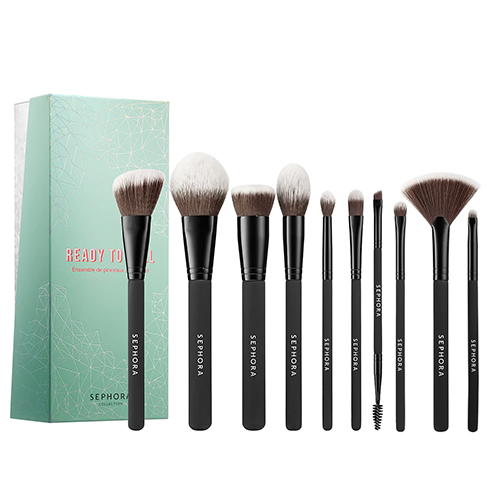 Sephora Collection Ready To Roll Brush Set
Sephora is giving you every type of makeup brush you could possibly need for more than 50% off. This set of 10 brushes includes every type of brush needed for a complete makeup look, including a powder brush, angled blush brush, fan brush, smudge brush, blending crease brush and concealer brush. Each features a black soft touch handle for easy application. It also comes with a faux leather brush roll for strorage and travel. This whole 11-piece set is valued at $195, but it only costs $70 right now.