Even though our skin ages at different rates and in a variety of ways, there's one skin aging fact that is universal: as our skin becomes thinner and loses collagen and elastin, it also begins to droop downward. Saggy skin is natural as we age, but that doesn't mean we necessarily embrace it — not does it mean there aren't outstanding products on the market that can help correct and address some of the causes of sagging.
"Tightening sagging skin requires more intervention than any other problem," Dr. Ranella Hirsch, spokesperson for the American Society for Dermatologic Surgery, told Good Housekeeping. Although Hirsch recommends a several noninvasive procedures that include lasers, she notes there are also plenty of amazing ingredients that can help at home — most notably, vitamin A (retinol cream), vitamin C, and alpha or beta hydroxy acids.
And guess what? You can totally score these ingredients for drugstore prices. Here are five fantastic skin-firming products you can get at the drugstore.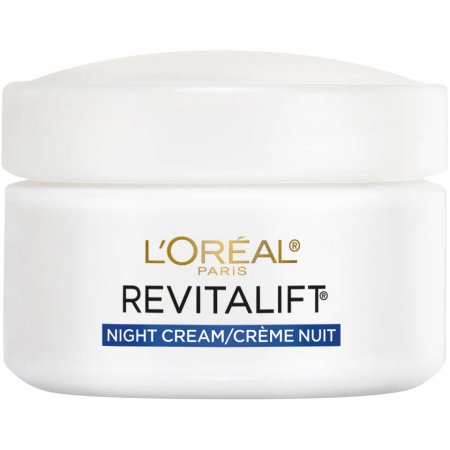 L'Oreal Paris Revitalift Night Cream ($10.72)
Of all of the ingredients that are effective in addressing signs of aging that include saggy skin, vitamin A retinol is the gold standard when it comes to over-the counter creams and serums. With that said, experts caution us to temper our expectations of creams and understand that, while they can make subtle improvements in our skin, they aren't going to give us a dramatic lift like one we can get from lasers or other cosmetic procedures.
"As for the claim that a cream or lotion can lift sagging skin, dermatologists say that's not possible," says experts at the American Academy of Dermatology. "A cream or lotion cannot penetrate the skin deeply enough to do this. Still, you may see a small change if a product contains a retinoid, such as retinol, which can help your body make more collagen."
This night cream contains both retinol and a Stimuplex complex that increase cell turnover while you sleep and help create more collagen for firmer, smoother skin.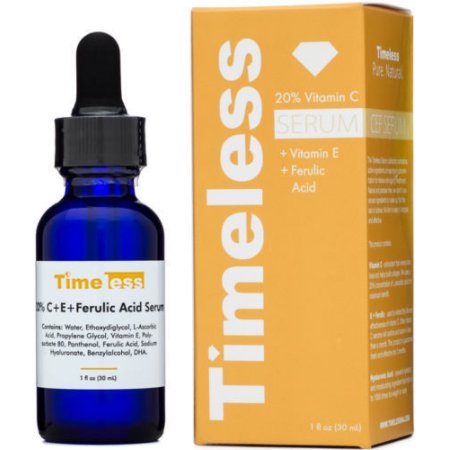 Timeless Vitamin C Serum ($16.29)
Dermatologists are huge fans of vitamin C because the antioxidant works wonders when it comes to combating free radicals that destroy cells and lead to the breakdown in collagen and elastin. But not all vitamin C serums and creams are created equal and most of the great ones cost $100 or more.
Thankfully, this vitamin C serum hits all of the marks without breaking the bank: it contains a powerful 20 percent vitamin C formula, along with ferulic acid and vitamin E, which extend its life and make it more effective.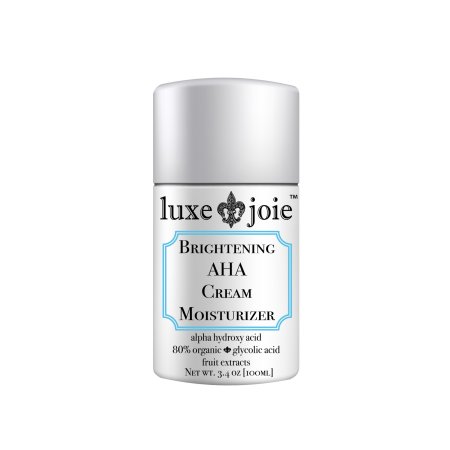 Luxe Joie Brightening AHA Cream Moisturizer ($18.49)
Use this alpha hydroxy acid cream a few times a week and it will help exfoliate your skin and promote cell turnover without irritating your skin. This brightening cream helps smooth out wrinkles and lines to create a more lifted look, and it's excellent at diminishing the appearance of pores. It contains an organic aloe vera base that makes it a dream for sensitive skin types that normally can't handle exfoliants and is formulated with 80 percent vegan, organic ingredients that are free of parabens and other chemicals.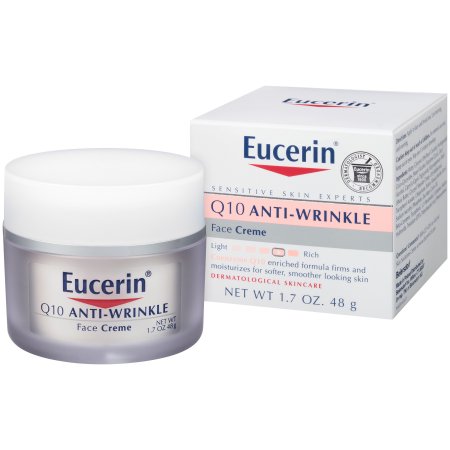 Eucerin Q-10 Anti-Wrinkle Face Cream ($9.19)
As we age, our bodies lose an important antioxidant called coenzyme Q10, which helps fight free radicals to keep our skin smooth, firm, and supple. This Q-10 face cream is magic at helping to replenish some of that lost Q-10, and it's a far less irritating formula than most that's ideal for sensitive skin.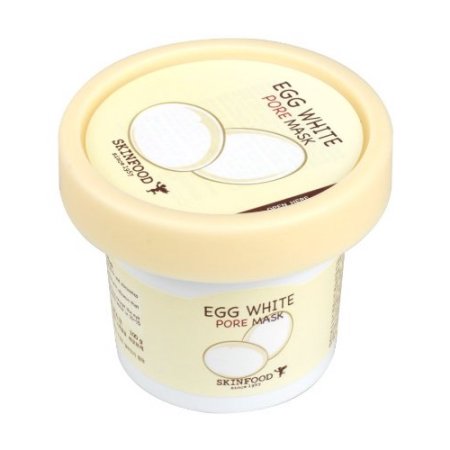 Skinfood Egg White Pore Mask ($10)
An egg white mask serves two amazing skin functions: it gets deep into pores to unclog trapped oil and help make pores look smaller, and it also contains albumin, which makes skin look firmer, more youthful, and more radiant. Egg whites are not a permanent solution (if only it were that easy!) but they're a great quick fix if you want your skin to look healthier and more lifted just in time for a special event.
For more tips on dealing with sagging skin, check out 5 Vitamins dermatologists swear by for sagging skin and 4 Moisturizers Dermatologists Swear By For Sagging Skin on SHEFinds.com.
SheFinds receives commissions for purchases made through the links in this post.