Target has quietly launched a massive sustainable household essentials brand.
Everspring dropped in-stores and online earlier this week, and features affordable home staples all under $12. The owned brand's release was timed with Earth Day, but will be available year round.
The 70-piece collection of housewares— laundry detergent, dish soap, paper towels, etc.—is priced for the Target shopper, $2.79 to $11.99, or nearly 20% less than comparable brands.
And it smells great, too. The line's essential oils, candles and hand soap come in amazing scents like Mandarin & Ginger, Lemon & Mint.
According to the release, the team focused on recycled packaging and easy-to-understand ingredients when developing the products.
"Guests can feel confident they're purchasing essentials for their home that include ingredients and components they want and have the efficacy they need to get daily routines done," Christina Hennington, senior vice president, general merchandise manager, Target says.
Shop now: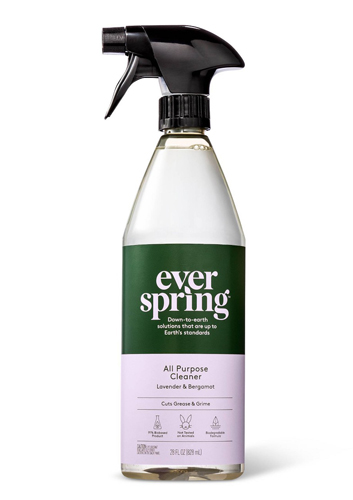 Everspring™ Lavender & Bergamot All Purpose Cleaner ($2.99)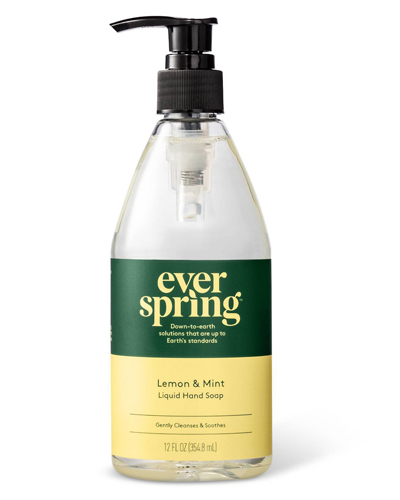 Everspring™ Lemon & Mint Liquid Hand Soap ($2.79)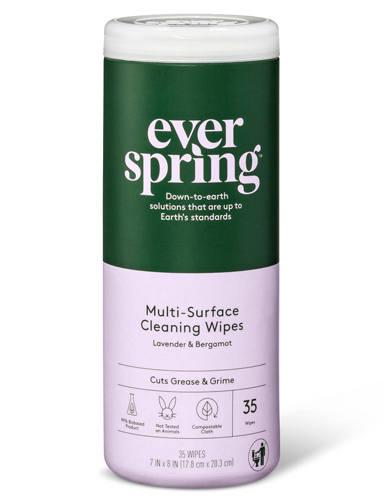 Everspring™ Lavender & Bergamot Multi-Surface Cleaning Wipes ($2.89)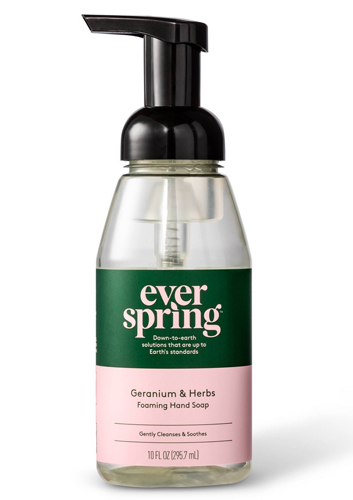 Everspring™ Geranium & Herbs Foaming Hand Soap ($2.79)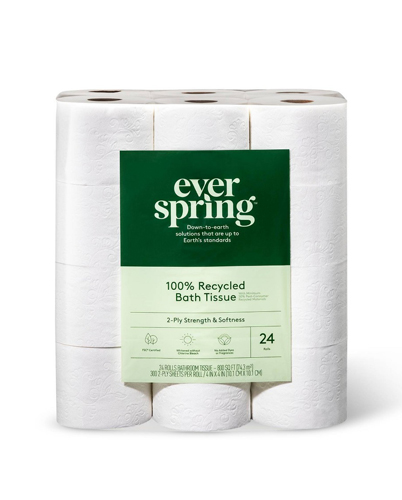 Everspring™ Recycled Toilet Paper ($10.99)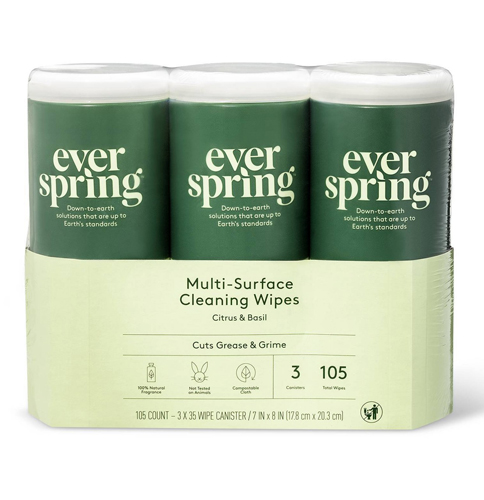 Everspring™ Citrus & Basil Multi-Surface Cleaning Wipes ($6.49)
Everspring™ Fragrance Free Flushable Toilet Wipes ($2.49)
SheFinds receives commissions for purchases made through the links in this post.