If you have sensitive skin, including rosacea or allergies, you know how frustrating it is to discover that some of the most celebrated skincare rules don't apply to you. Exfoliation may leave you red and scaly; top-rated anti-aging creams just give you zits. It's a frustrating world to navigate, which is why we enlisted two leading dermatologists to explain why these 8 skincare habits and products are downright bad for sensitive skin.
[Photo: Imaxtree]
Choosing drying toners and products with alcohol.
Triple check all product labels because anything containing alcohol is a strict no-no for sensitive skin. "Alcohol products have a tendency to over-dry sensitive skin which can cause symptoms such as itching, burning, and can promote infection," says Dr. Jill Waibel, owner of Miami Dermatology & Laser Institute. "Another product that should be avoided are toners. Toners are normally used after cleansing your skin, and help restore the pH that can be altered. When you have sensitive skin, applying a toner can also cause irritation, and burning."
Over-exfoliating.
At some point within the last decade or so, many of us became convinced that we had to exfoliate daily in order to maintain a flawless complexion-- and nothing could be farther from the truth. "Exfoliating the skin is to help with the removal of the dead skin," Waibel says. "Many patients love the after effect of the soft glow your skin retains after exfoliating. This is a process that should be done only 2-3 times a week. Patients sometimes love the outcome so much, that they tend to do it 4 to 5 times a week instead of the recommended 2 to 3. This can cause irritation, dryness, and possibly burning, especially if you have sensitive skin."
Washing with water that's too hot.
Test the temperature of your water before you use it to clean your skin. "Don't scald your skin with hot water--warm water is perfect for everyday water," says Dr. Tsippora Shainhouse at Rapaport Dermatology of Beverly Hills. "It helps to distribute your cleanser and gently remove the surface make-up, dirt and oil. Hot water will strip your natural oils, causing irritation. Cool water is great for cooling down flushed skin, especially after exercising."
Using drying acne treatments on a daily basis.
Even if you suffer from acne, extremely drying acne washes should be used in moderation. "Salicylic and glycolic acids will definitely help reduce the oily shine on your face and even dry up your inflamed pimples, but using it more than once a day can strip your skin of the natural oils it needs and, if it makes your skin super-dry and irritated, can actually encourage your skin to produce more oil to compensate," Shainhouse says. "If your skin is all dry, flaky and inflamed, it can even make your acne look worse. Sensitive skin can probably handle those ingredients 1-2 times a week."
Choosing the wrong facial.
Most spas offer more than one facial treatment and those of us with sensitive skin should be cautious when booking a treatment. "Facials can be very irritating for sensitive skin," Shainhouse says. "Most types involve mild peeling agents, fragranced serums and extractions. This can leave your face pink, swollen and trigger acne break-outs. If you love the feeling, go for a super-gentle fruit acid peel or an oxygen facial."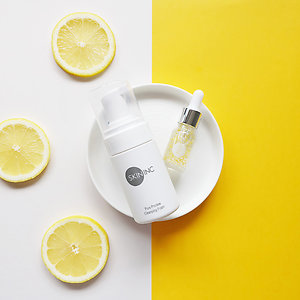 Continuing to use effective ingredients that irritate your skin.
Even the most effective ingredients, like Vitamin C, should be banned from your skincare regimen or substituted with a more mild formula if they irritate your skin--no matter how much praise they receive from pros. "Vitamin C products are excellent anti-oxidants that help prevent and undo free radical damage due to everyday exposure to UV light and environmental pollution," Shainhouse says. "They can also be irritating to sensitive skin. If they cause your skin to tingle or sting or turn pink, choose a more soothing anti-oxidant ingredient, such as green tea."

Skin Inc. Vitamin C Serum REBALANCE ($45)
Overdoing it with topical retinoids.
"Topical retinoids are scientifically proven to treat comedonal acne, fade scars, help stimulate collagen regrowth, and diminish the appearance of fine lines," Shainhouse says. "But they are very irritating and take time to get used to. If your skin can't handle them, try using them once a week only and increase slowly. If they make your skin way too red, itchy or tender, avoid them, altogether. If they are too irritating, they can cause inflammation that can be actually be aging."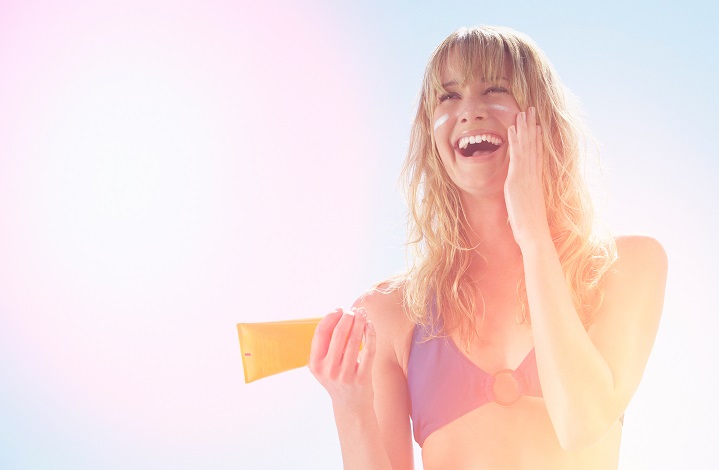 Forgetting SPF.
By now, we should all have our most important skincare mantra committed to memory: SPF all day, every day. But products with sunscreen can be irritating to sensitive skin, which is why Shainhouse offers the following solution: "Sunscreen is the most important layer you put on your face every day. It will help prevent aging and skin cancer. If you have sensitive skin, consider applying your normal lotion or serum first, and then apply your sunscreen on top. Also, mineral sunscreens are generally less irritating to sensitive skin. Look for ones that contain micronized zinc oxide--they don't look white anymore!"