A coffee pick-me-up in the middle of the day is totally understandable even when you're on a diet. However, while there are definitely coffee drinks that are relatively fine to drink when you're trying to lose weight, there are other drinks that you should steer clear from entirely.
Lucky for you, we've turned to the health experts to get some answers on both the unhealthiest and healthiest coffee orders.
According to nutritional experts, there's an unhealthy coffee drink you should never order. After all, it's hard to tell just how many calories your go-to drink rakes in while totally preventing you from reaching your weight loss goals.
In an interview with Health, registered dietitian Ilyse Schapiro explained how your favorite fancy coffee drink is often times just as bad for you as soda.
"Most people are blown away when they look at the calories and sugar in their lattes and Frappucinos," Schapiro said. And Schapiro is certainly right about that!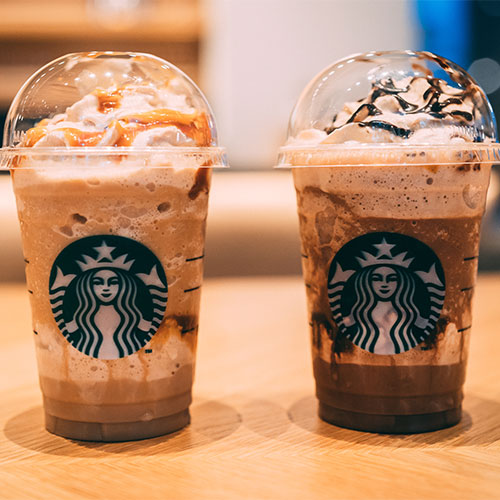 Shutterstock
Check this out: a Grande Java Chip Frappucino at Starbucks has 440 calories! Even yummy lattes are secretly loaded with calories. A Grande Caramel Brulee Latte at Starbucks rakes in even more calories and lots of sugar at 450 calories and 47 grams of sugar.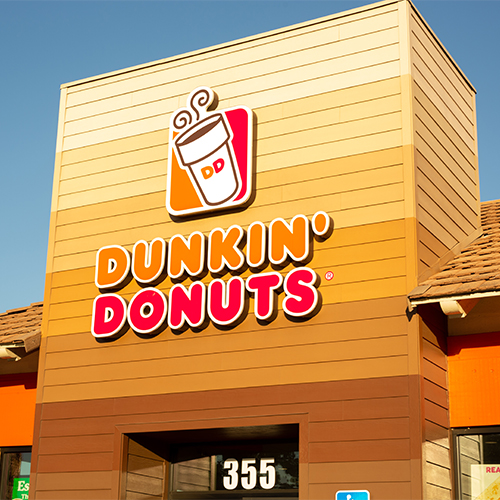 Shutterstock
Even if you're more of a Dunkin' fan the calorie count stays about the same. A large Iced Caramel Swirl Latte with whole milk has 460 calories and 71 grams of total sugars.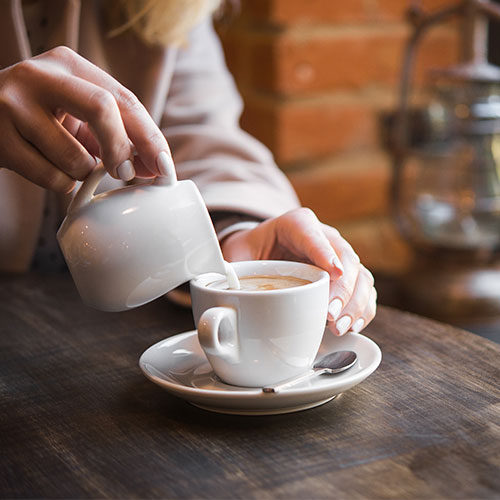 Shutterstock
Thankfully, you don't have to rule out a Starbucks or Dunkin' run altogether just yet. The healthy coffee order hack is to keep your drink as simple and standard as possible.
Shutterstock
Have no fear, Schapiro recommended some healthy coffee drink alternatives to Health. Although it's time to say goodbye to delicious blended coffees, you're still bound to enjoy every bit of a basic hot coffee. Schapiro says that ordering coffee with steamed milk, or even black coffee, is a good way to give your typical coffee order a major makeover. Of course you can also sweeten coffee up with a bit of sugar, just remember to be mindful of calories.