Concerned that your hair is thinning and not sure what to do about it? Hair fall can be the result of a variety of different components, but experts note that the products you use on your hair could be the biggest culprits–especially when it comes to your conditioner.
Shutterstock
That's why New York Dermatologist and RealSelf contributor Dr. Sejal Shah recommends switching your go-to conditioner with 1790's Silk Protein Hair Care Conditioner because of its nourishing and fortifying formula.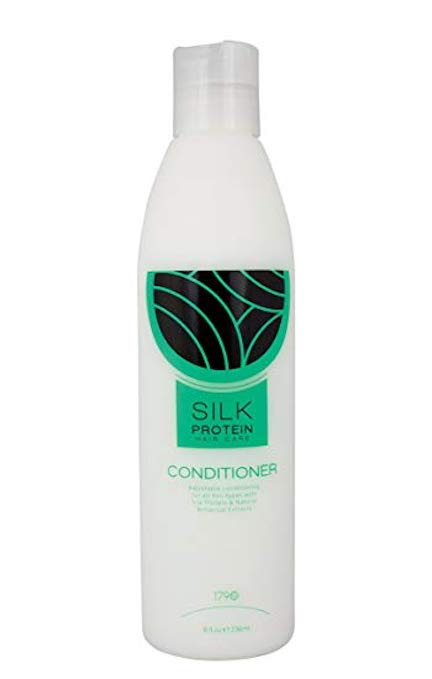 GET IT NOW: 1790 Best Natural Silk Protein Conditioner ($5.99)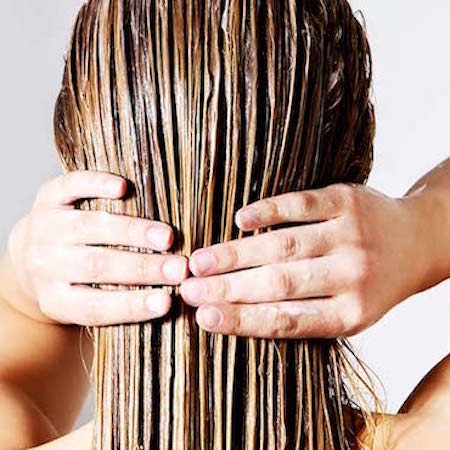 Shutterstock
"Hair care practices that cause thinning or breakage are typically very harsh or traumatic practices," Dr. Shah tells Bustle. "If you are harsh on your hair, breakage and thinning can occur."
Shutterstock
She swears by 1790's Silk Protein Hair Care Conditioner because it doesn't have any heavy waxes or oils that will leave behind a residue, which can hinder your strands' natural growth and cause fall out.
Shutterstock
The conditioner also uses silk protein, which can hold up to ten thousand times its weight in moisture, and helps the hair get the hydration and nutrients it needs to be healthy, shiny, and fuller.
Shutterstock
Dr. Shah also urges those with thinning hair to steer clear of conditioners that contain propylene glycol as they can damage your hair. "Preservatives like propylene glycol can also cause scalp irritation, which can also lead to hair loss," she says.
She also recommends incorporating a hair oil into your hair care routine to help speed up hair growth. "If the hair is dried out, oils can replenish much-needed moisture and reduce the risk of breakage," she continues. Her favorites include coconut oil and argan oil as they grow hair thicker and stronger without weighing it down or making it greasy.
SheFinds receives commissions for purchases made through the links in this post.