Summer and lip gloss always go hand-in-hand. The shimmery lip product hydrates your lips and adds a show-stopping shine to your skin, helping you put the final touches on the perfect dewy glam look. But, not all lip glosses are made equal. Skincare experts warn that beauty lovers should avoid clear lip glosses because its translucent color could mean that it's been formulated with harmful synthetic ingredients!
"They can contain a number of proven irritating synthetic silicones (like dimethicone), polymers (like polybutene), and other questionable ingredients," Charlie Denton, founder of Crop Natural, tells Well+Good.
In fact, dermatologists say that shiny glosses can potentially increase your risk of developing skin cancer! "These lip glosses can make more of the light rays penetrate directly through the skin instead of getting reflected off of the skin's surface," says Dr. Christine Brown, a dermatologist at Baylor University Medical Center in Dallas, who suggests always using a lip product with SPF protection!
Aside from being a potential irritant and cancer-causing agent to the skin, Denton notes that these synthetic lip gloss ingredients could also have a negative effect on your body as a whole–after all, there's a very high chance that you'll end up getting some of the gloss in your mouth!
"You do ingest some quantity of whatever you put onto your lips," he explains. "Unlike any other body part, to me—products used on the lips should really be using natural or 'proven-safe' ingredients. Even though I have a preference for natural products, the only part I strongly recommend using natural is on the lips."
Crop Natural Smooth Glide LipGloss ($24) 
So, which lip glosses should you be using instead to get that same high-shine lip gloss from your favorite clear glosses? Denton says that lip glosses with a yellow tint are safe as it's the natural shade of the ingredients. We learned that Crop Natural is launching a new gloss, the Smooth Glide LipGloss, and it's already gotten a stamp of approval COSMOS Standard. This certification ensures the cleanest, most sustainable standards have been met on beauty products and that the ingredients are pure and full of integrity.
"It's yellow in color because of the combination of castor oil and various vegetable and plant oils within the product," says Denton. "These oils are rich sources of vitamin E and not only protect the lips, but will repair damage to the lips as well."
Best Natural Color Lip Gloss
Keep scrolling to find more natural lip glosses that will help you look cool while keeping your lips healthy and hydrated:
100% Pure Lip Caramel ($26)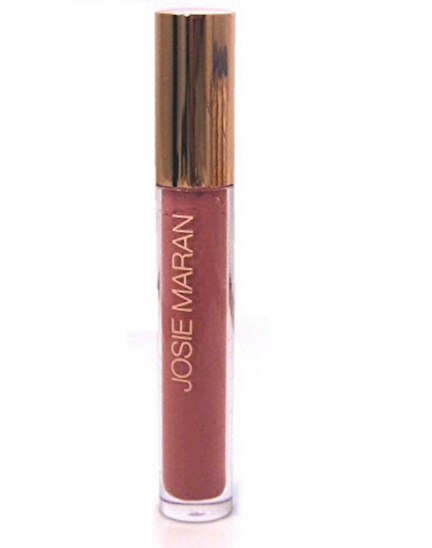 Josie Maran Argan Natural Volume Lip Gloss ($14)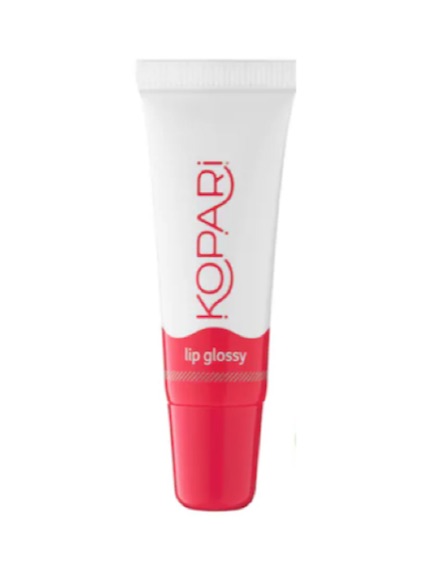 Kopari Coconut Lip Glossy ($12)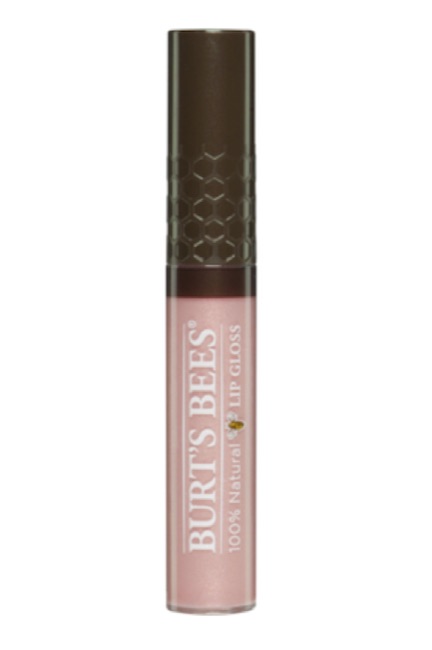 Burt's Bees 100% Natural Moisturizing Lip Gloss ($8.18)
BaeBiu Natural Vegan Hydrating Antioxidant-Rich Lip Gloss ($14.99)
SheFinds receives commissions for purchases made through the links in this post.