While we're the first ones to add the latest anti-aging skin care products to our cart, it's refreshing to find an affordable product that can get the job done just as well. Case in point: Aquaphor's Healing Ointment, a drugstore beauty staple touted for its ability to repair and smooth skin for a glowing complexion.
It's not just savvy skincare lovers buying the moisturizer, either. Plenty of celebrities have named the moisturizing product as one of their essentials. According to TODAY, Dr. Pimple Popper, Sandra Lee, Nicole Kidman, Lucy Liu, and Hailey Bieber are among fans of the ultra-hydrating drugstore favorite.
READ MORE: This New Anti-Aging Serum Already Has A 5-Star Rating Because It Makes Your Skin Look Younger In Minutes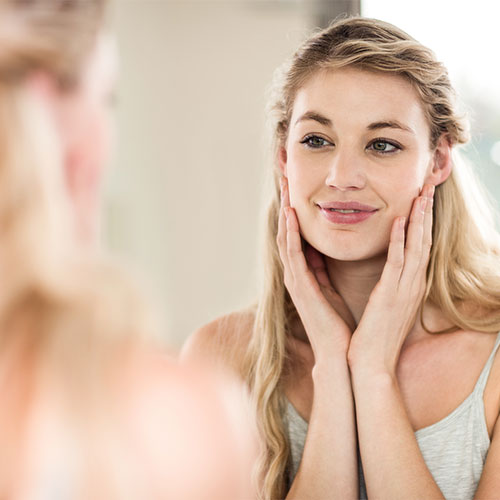 Shutterstock
READ MORE: 7 Dermatologist-Approved Eye Creams That Work Better Than Botox
The all-over protectant and moisturizer is ideal for smoothing and protecting skin in the chillier months ahead, in order to keep wrinkles and fine lines away. Applying the moisturizer daily will ensure a healthy dewy glow and hydrated skin.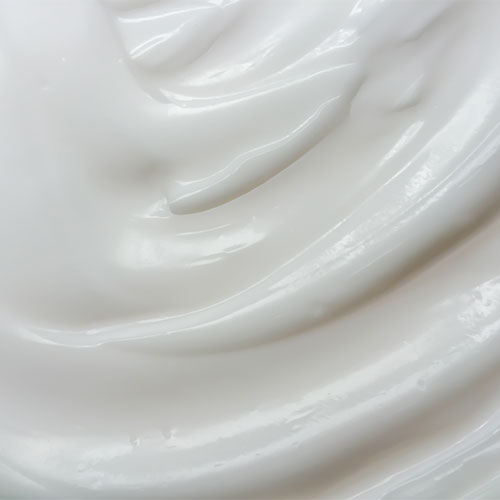 Shutterstock
READ MORE: This Cheap Natural Moisturizer Is Selling Out Because It Takes 10 Years Off Your Face
Key Benefits Of Aquaphor's Healing Ointment:

- Formulated to restore smooth and healthy skin
- Protects and soothes dry skin and irritations
- Creates a glowing appearance
- Protects skin with a breathable protective barrier while keeping moisture locked in
Aquaphor Online Only Healing Ointment ($7.99)
Promising Reviews
"This product, Aquaphor Healing Ointment, has sooooo many uses. I usually use it on my lips before bed. Quality packaging and quality product!" - AmandaV
"I have suffered acne for 35 years now. With middle age causing scarring cystic acne and a three year continuous regimen of antibiotics and cycling Accutane, I have developed acne prone skin that is both flaky dry and super sensitive. Someone told me to try Aquaphor for my peeling eyes, but I also decided to use it as a spot treatment for both cystic and small milia-based comidones (pimples). I didn't have much to lose with completely out-of-control skin. Well... what do you know? It cleared my small pimples and expedited the life of my cystic acne spot on my chin. I'm addicted to this miracle and shockingly inexpensive product. It has become a staple of both my morning and evening skin routine."
"I use Aquaphor on my face every night before bed (I am acne prone) and it has been AMAZING for my skin. I use it after my skincare routine and my skin is just beautiful. Its also amazing for rashes, dry hands, feet, lips, ears ETC. I use it for everything and it is a life savor." - Hannah
SheFinds receives commissions for purchases made through the links in this post.