There's a reason why leggings have become more popular than jeans in the U.S.–because they're SO much more comfortable. And isn't that really what it's all about?
But alas, there are still some places where it's not socially acceptable to wear leggings (ahem, work) and so our editors have been in constant pursuit of the world's most comfortable pair of jeans.
READ MORE: We Found The Most Comfortable Slip-On Sneakers In The World At Nordstrom
We believe that we've found them–and for just $29!
Uniqlo Denim Leggings
These are leggings that look like jeans (trust us–nobody will know the difference) that feature a stretchy waistband and super-flattering high-rise fit. The cotton-polyester-spandex blend make them easy to pull on, and so comfortable to wear that you'll want to live in them.
Customer reviews are rave; they have an average rating of 4.8 out of 5, 95% of shoppers would recommend these jeans to someone else, and shopper praise them for everything from "fabulous," to "comfortable," "never baggy" "fit well" and "flattering." As one reviewer put it: "I could not recommend more highly."
Shop now:
Uniqlo Women Ultra Stretch Denim Cropped Leggings Pants ($29.90)
Uniqlo Women Ultra Stretch Denim Cropped Leggings Pants ()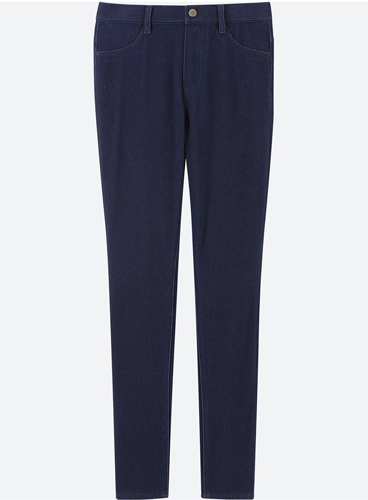 Uniqlo Women Denim Leggings Pants ($9.90, down from $29.90)
SheFinds receives commissions for purchases made through the links in this post.