Foundation is an essential beauty product, especially when you suffer from acne. But, most people with acne-prone skin know that their go-to foundation could actually be the cause of their breakouts. That's because certain formulas are made with pore-clogging ingredients that irritate and dry out the skin. Curious to know if you're using the worst foundation for acne? Bella Schneider, CEO and founder of Bella Schneider Beauty, says you are if you're applying a foundation with alcohol listed as one of its ingredients. Not only is this one of the worst foundation ingredients for acne, but dermatologists say that it could also be looming in your skincare products, too!
Shutterstock
How The Worst Foundation Ingredients For Acne Affect Your Skin
Alcohols like ethanol, cetyl, stearyl, cetearyl, and lanolin alcohol are commonly used in cosmetic and skincare products for their ability to tighten pores. They can also help other ingredients penetrate deep into the skin to help you achieve a desired poreless and even complexion.
Unfortunately, its negative effects outweigh its positive ones. Schnieder says that alcohol can be overly drying in high concentrations, causing it to strip your skin of its natural oils and cause breakouts to form.
"Once alcohol dries on the skin, it forms a thin coating that can clog pores and create blackheads and whiteheads," Schneider tells Byrdie.
Shutterstock
More Ingredients That Make Up The Worst Foundation For Acne
Alcohol isn't the only pore-clogging ingredient that you have to look out for. Schneider says you should also be on the lookout for these ingredients as they can also cause your skin distress:
The Worst Foundation Ingredients For Acne:
-Acrylic
"It's the same as putting plastic on your skin," Schneider explains. "Anything underneath will get trapped and clog your pores."
-Bismuth Oxychloride
This chemical is commonly used to give powder foundations their shimmery finish, but research shows it's been linked to cystic acne.
-Mica, Silica, & Talc
These light-reflecting particles can be found in everything from foundation to bronzer and have been found to cause dehydration, irritation, and breakouts.
-Parabens
"They're used as a preservative to extend the life of a product, but research has widely shown parabens to be toxic and can even mess with one's hormones," says Schneider.
Shutterstock
Best Foundations For Acne-Prone Skin
Curious to know what you should be using? Schneider says it's best to start with noncomedogenic foundations and makeup products to ensure that your skin is safe from pore-clogging agents.
"Make sure your products are noncomedogenic, which means it was developed not to clog pores or cause breakouts," Schneider advises.
Erin Wassum, an esthetician at the Obagi Skin Health Institute, also recommends opting for water-based formulas, acne-fighting ingredients like salicylic acid, and mineral makeup that protects. These will help keep breakouts at bay and protect your skin from free radicals and UV exposure.
Keep scrolling to find our picks for the best foundations for acne-prone skin: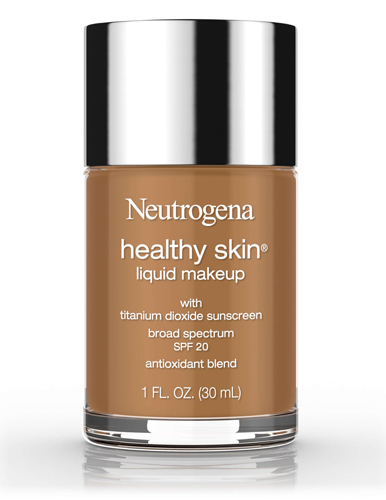 NEUTROGENA Healthy Skin Liquid Makeup  ($13.99)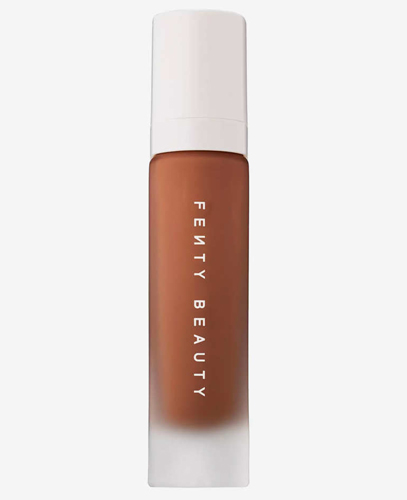 FENTY BEAUTY BY RIHANNA Pro Filt'r Soft Matte Longwear Foundation ($34)
BURT'S BEES Online Only Mattifying Powder Foundation ($16.99)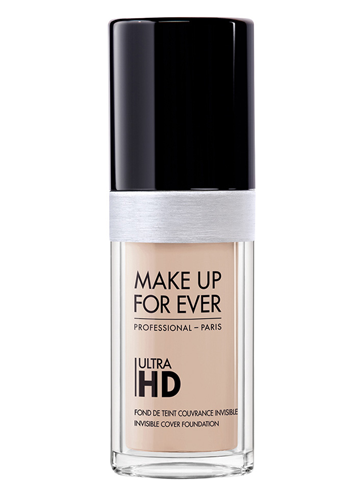 MAKE UP FOR EVER Ultra HD Invisible Cover Foundation ($43)
SheFinds receives commissions for purchases made through the links in this post.