Not to sound like anyone's mother–but celebrities are going to catch a cold if they don't put more clothes on this winter!
The trend for 2019 so far seems to be to wear next-to-nothing during winter, even as temps hover around freezing in London, New York and other parts of the Northeast and Midwest. Come on, ladies! Your health is not worth risking over a high-fashion moment. Or is it??
Olivia Munn is a repeat offender, forgetting her pants on multiple occasions this winter–even in the snow in Aspen, Colorado!
Ariana Grande also forget her pants. Though good thing she still remembered her face mask!
Jasmine Sanders is also under the (false) impression that an oversized coat is a suitable replacement for wearing pants. Here she is attending a Fendi party at New York Fashion Week in February. Brrr!
Bebe Rexha had little underneath her pretty yellow belted coat as she arrived at a Jingle Ball event in NYC.
Sorry, Rihanna, but a slip dress is not warm enough for January in NYC–I don't care how bad global warming is!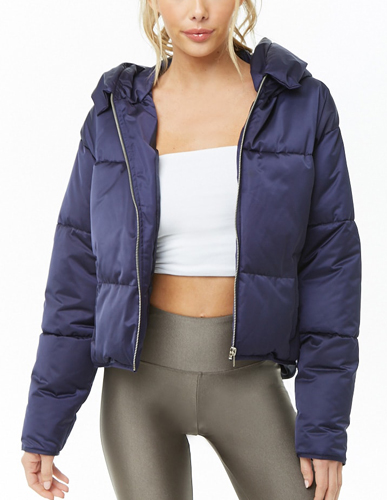 Forever21 Active Hooded Puffer Jacket ($22.45, down from $44.90)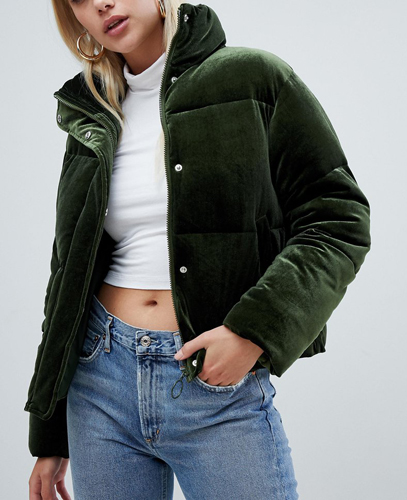 Asos Design Ultimate Puffer In Velvet With Funnel Neck ($34.50, down from $87)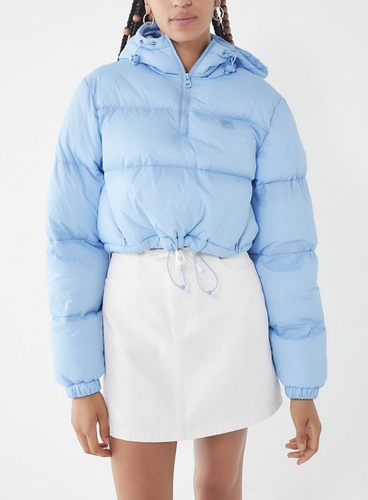 FILA UO Exclusive Nariko Cropped Puffer Jacket ($129.99, down from $150)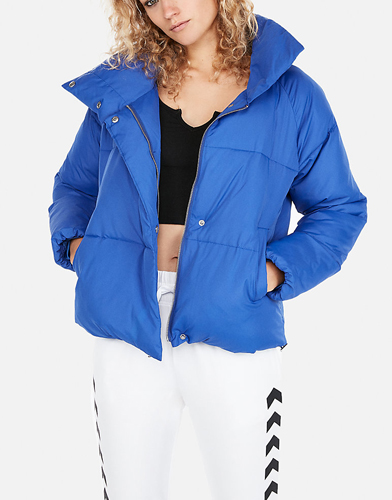 Express Fold-Over Collar Puffer Coat ($80.99, down from $128)
Express Plaid Abbreviated Puffer Coat ($80.99, down from $148)
SheFinds receives commissions for purchases made through the links in this post.