Finally ready to jump on the backpack bandwagon? Well take a cue from Taylor Swift and invest in the Henri Bendel's Jetsetter Convertible Backpack ($278) which Tay was recently spotted rocking. Not only do backpacks free up your hands for eating, texting and more, but they're way roomier than a teeny tiny crossbody. Plus, we love this one because every woman needs a neutral grey bag. Shop Taylor's backpack below.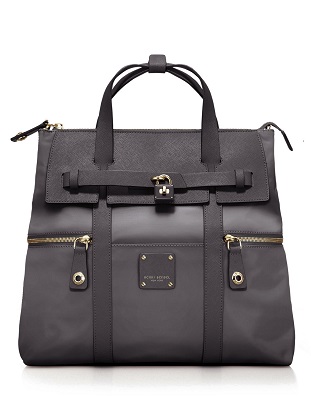 Henri Bendel Jetsetter Convertible Backpack ($278)
PS: Taylor's bag is 30% off for a limited time only, so buy one quick!
For more celeb style check out Khloe Kardashian's plaid jacket, Kate Bosworth's booties and Heidi Klum's jeans.
[Photo: Splash News]