The 2017 solar eclipse definitely had everyone hyped up this past August, and you can be a hit yourself with your own Halloween costume this year. It's always more fun to create duo or group DIY costumes, so grab your friend or partner this year and get crafty. With just a few affordable pieces you can create your own hilarious eclipse halloween costume before Oct. 31.
It's actually super easy to make this eclipse costume, and you may already have some of the pieces that you'll need to create it. If you do have to purchase some things however, don't worry– they're all so inexpensive!
First, you'll need to think of a duo costume that will make your look's colors contrast from your partner's to create an eclipse-like visual. We say to go the black and white route and find pieces that have metallic material to make you look extra bright and shiny. Start to envision your duo costume– how will you pose for pictures? Simply put, the one half of the duo can dress in black as the moon and the other will dress in bright white as the sun's rays. For one of the costumes, grab a black t-shirt like this comfy Hanes one from Amazon for less than $8.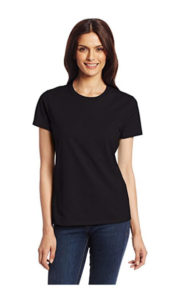 Amazon Hanes Women's Nano T-Shirt ($6.53-8.00)
Next, you can pair your black t-shirt with these metallic black shorts to help complete your look. You can conveniently order this pair of shiny shorts from Amazon for less than $16. The best part about these two pieces is that they also come in matching colored options for the sun's costume– which is perfect for a duo costume look.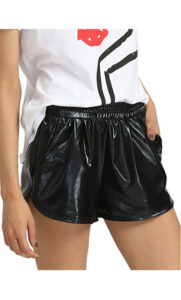 Amazon SweatyRocks Women's Yoga Hot Shorts Shiny Metallic Pants ($15.99)
Of course you'll also need a pair of eclipse glasses for your eclipse Halloween costume. Luckily, you don't have to worry about whether these glasses will actually work this time around. Everyone will definitely get the hint and understand what you're dressed up as with these as your go-to must-have accessory. You can order them in a pack of five, so you have one for you and one for your partner, for less than $10. The remaining glasses can serve as photo props for other party goers–which definitely makes a hilarious photo opp!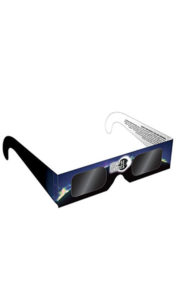 Amazon Rainbow Symphony Eclipse Glasses – CE and ISO Certified Safe Solar Eclipse Shades ($9.95) 
Let's move onto the sun's costume. While you could go a yellow route with your look, think about how the eclipse appears once the moon completely covers the sun. It looks like there are rays of bright white light around it, right? That's why we suggest a white costume for this duo look–which also includes metallic shorts, of course.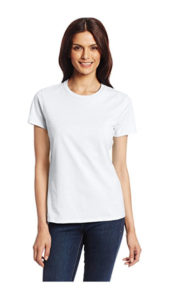 Amazon Hanes Women's Nano T-Shirt ($6.80-8.00)
Like the Hanes t-shirt, the price for the metallic shorts depends on the style that you order. Hanes prices vary depending on your size, but the price for these shorts is $1 cheaper than the black pair because of the selected color. Luckily, both the black and silver pairs come in a wide range of sizes, so there's really a pair available for just about anyone to purchase.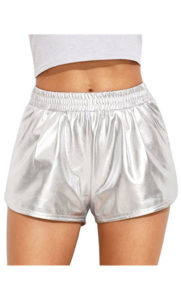 Amazon SweatyRocks Women's Yoga Hot Shorts Shiny Metallic Pants ($14.99) 
For more Halloween inspiration make sure to check out how to create an Eleven Stranger Things costume and how to DIY It clown Halloween makeup.
[Photo: Shutterstock]