Like most woman, I love the look of full, long lashes. Everyone knows that lashes alone can totally transform your look and enhance your eyes. Unfortunately, not all of us are blessed with naturally curled and voluminous lashes (aka me!).  Luckily, the team at Sugarlash PRO allows us to fake it 'til we make it.
In the past, I have gotten eyelash extensions, but knowing I may not have the time for fill appointments, I decided to opt for something with a little less maintenance this time around: an eyelash lift.
Here is me before, with thick, but very straight lashes:
If you're not familiar with an eyelash lift, here is what they do:
1. First, they place the small, medium or large shield on your eyelid. This size is based on how curled you want your lashes. I decided to go with the medium since I wanted a semi-dramatic look.
2. Next, they brush your natural lashes back on the shield using a gentle adhesive.
3. Now it's time to perm! The lotion used is to soften the bond of your natural lashes. Once this is put on, it has to sit for about 10 minutes.
4. After your lashes are done processing, they will put a neutralizer on your lashes so they don't over process.
5. This step is optional, but I also decided to get a lash tint since my natural lashes are light. This takes an additional 8-10 minutes, but it as simple as the technician brushing the tint on your lashes.
6. Before they take the shields off, they apply a nourishing lotion to condition and hydrate your lashes.
And you're done!
After just 45 minutes, I had dark and curled lashes that will last me 6-8 weeks with no maintenance whatsoever.
Here are the after photos: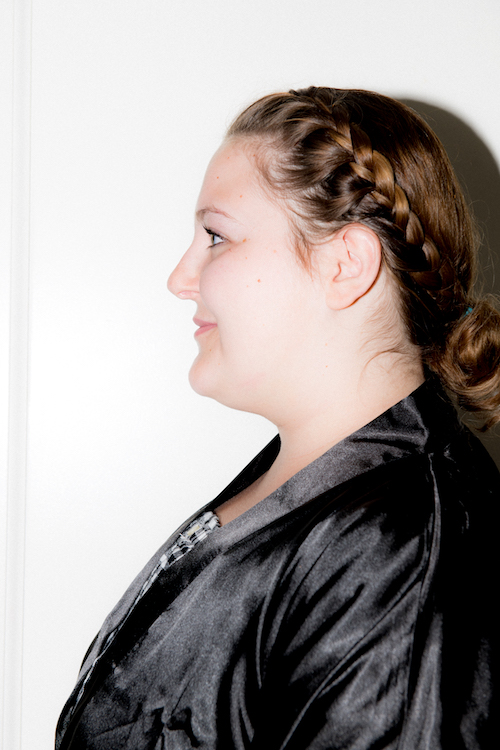 If you're considering getting something done to your lashes, I would highly recommend seeing a Sugarlash PRO tech for the lashes of your dreams.
More on SheFinds:
– This $32 Maxi Dress Is Perfect For Work, Summer Weddings And Everything In Between
– NuMe Has The Coolest Hair Styling Tools We've Ever Seen–& You Can Get Them At Anthropologie!
– 7 Things You Need To Throw An EPIC 4th of July Party This Summer