As if!
We're having flashbacks of '90s fashion in all its patent leather, mini backpack glory: Calvin Klein's creative director Francisco Costa has revived the classic white mini dress from Clueless, and we couldn't be happier. The scene when Alicia Silverstone's character Cher tries to pull off the band-aid sized dress is one of our favorites from the movie – and the reason Costa decided to create the limited edition version for Confederacy.
Be a total Betty in this white Calvin Klein "Clueless" Limited Edition Dress ($915).
Or go for red – like the dress from the movie's poster – with this Calvin Klein "Clueless" Limited Edition Dress ($915).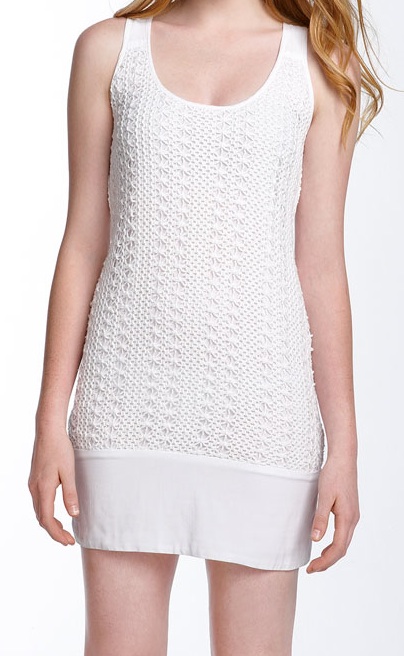 Try the look at home for a lot less with this Ella Moss 'Cora' Crochet Overlay dress ($159). The white dress makes skin look more tan, and the crochet detail is cool.
Or try a more modern version like this Splendid Vintage Whisper mini dress ($57.50, down from $115). The racerback and pocket tee are super flattering – and more 2000s.
Check out all of our sales and deals, plus our deal of the day posts, best find of the day picks, and more: summer dresses, oxfords flat sandals, skirts, cheap swimwear and Spanx swimwear and the best sunglasses.