Celebrities like Hayden Panettiere and Gwyneth Paltrow have hit the red carpet in cutout dresses that reveal an unexpected section of skin. And let's be real, these dresses are more about what's been left behind than what's actually there. Most of these dresses have cutouts at the waist or bust but some take it a step further with open backs and long leg slits. We love the trend…when it's done right. Showing a sliver of skin is sexy but too many cutouts can look trashy.  Here's our breakdown of celebrity cutout dress:
Just a slit: Hayden Panettiere plays it safe with a small slits at the midriff. The dress is a modest length and has a simple neckline. It's totally safe to wear around your grandma. For a similar style, try this: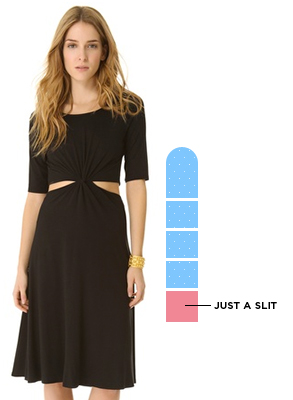 Three Dots Minnie Mortimer Cutout Twist Dress ($140)
Peek-a-boo: Leighton Meester shows more than just a sliver of skin in this dress. But the dress is floor length, which balances out the cutouts. We'd recommend this look for fancier occasion–it's sexy without showing too much skin. If you want a peek-a-boo cutout that's not too over the top, go for a dress like this on from Nasty Gal: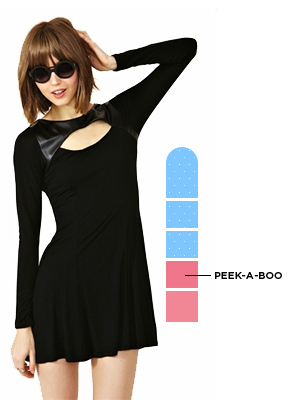 Open Season Skater Dress ($58)
Baby got no back: If anyone can pull off this multi-cutout dress, it's Miranda Kerr. She looks hot in this long dress with missing sides, a leg slit and an open back. Although the dress is revealing, it doesn't look trashy. Give this backless dress a try: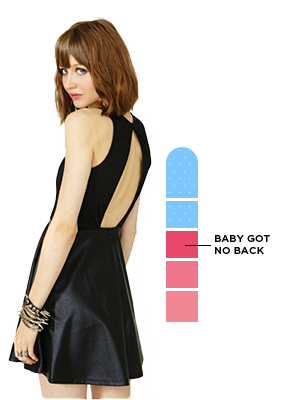 Natsy Gal Crawford Dress ($58)
Slash and burn: Okay, Gwyn, we get it–you want us to look at your boobs. Even though this cutout screams, "Look at my cleavage," Gwyneth Paltrow still looks smoking. We wouldn't wear this dress to church, but it'd be great for a night of club hopping: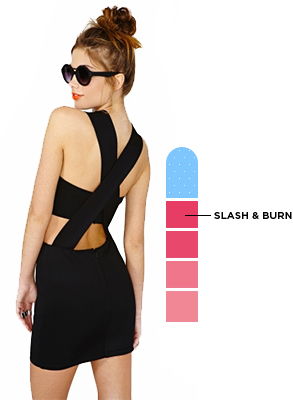 Nasty Gal Next Dimension Dress ($48)
Wardrobe malfunction: We think Malin Akerman might have gotten lost on her way to a toga party. This cutout dress is way too over the top. She is an inch away from flashing her you-know-what to the cameras. We aren't sure why (or where) you'd rock this look, but you can give this dress a try: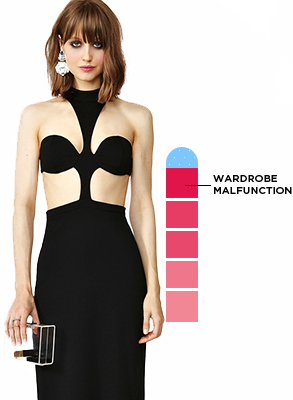 Nasty Gal Venus Maxi Dress ($74, down from $148)
Conclusion: Pick a dress with a limit of 3 cutouts. Anymore than that and you run the risk of looking like you got mauled by a tiger. If you are going for a super-sexy cleavage cutout, balance it out with longer hem or ditch the leg slit. What do you think of the cutout dress trend? Where would you fall on the scale?
Want more celebrity fashion? Shop Heidi Klum's bag and sweater, Jessica Alba's Shabby Chic Toms and Reese Witherspoon's Madewell top.
[Photos: Splash]