How To Prevent Hanger Bumps In The Shoulders Of Your Sweaters--And How To Get Rid Of Them, Too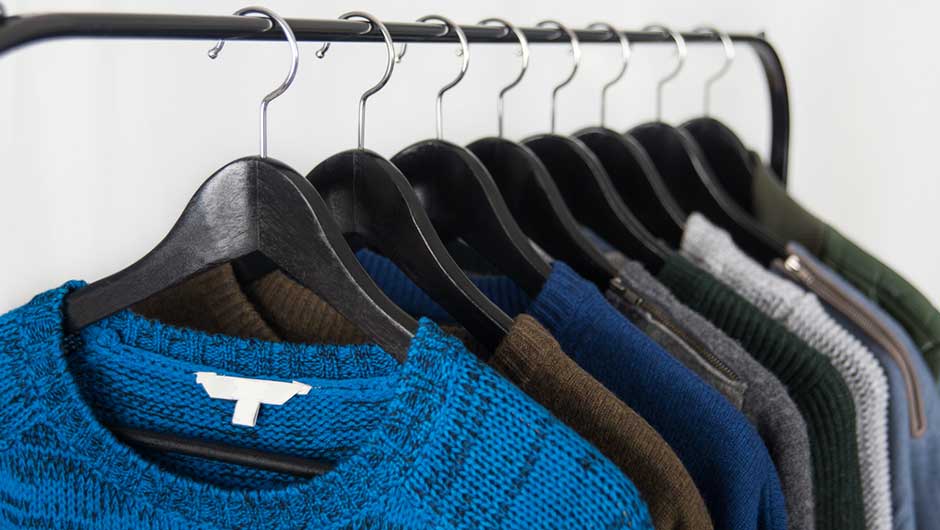 Sweater season is coming, and while folding is the best option when it comes to storing them, not all of us have the drawer space. That means hanging our sweaters, which can lead to those unsightly and annoying bumps at the shoulders. Luckily, we have the info you need on getting rid of them, as well as preventing them altogether.
How To Prevent Hanger Imprints
The best way to keep bumps at bay is to simply not hang sweaters like other shirts. Instead, fold sweaters in half and then drape over the bottom of the hanger (like at the dry cleaners). You can also invest in some Bumps-Be-Gone Flexible Foam Hangers (12-pack for $39.), which allow you to hang your sweaters normally without causing bumps.
How To Get Rid Of Hanger Imprints
Put the sweater on, wet your fingers and rub them over the bump. The wet fibers will shrink back to normal size once they dry. You can also rub an ice cube over the bumps.
If you want to work on the bumps before getting dressed, try hanging it in the bathroom while you take your morning shower. The steam in the room might help relax the dents. And if you have lots of time, you can also hand wash the sweater in room temperature water, and dry it flat on a towel. To save some drying time, spin it briefly in your washing machine's spin cycle before laying it out.
For more helpful tips, check out 11 new uses for a lint roller and why you should never use Febreeze on your clothes.