"Grandma chic" is a phrase my friends use to describe my style. Essentially it means I wear clothes that scream "grandma,"  yet apparently my grandma-esque clothing works? I definitely take this as a compliment! I mean, if my girlfriends and my G-Ma approve of my outfits, it's really a win-win.
But, maxi skirts, which are the bottoms most associated with grandma dressing, are tough. They are literally a long piece of fabric you wear on your hips that falls straight down to your ankles. How do you wear that without looking like you're about to retire? For me, I found that the key for balancing any outfit is finding the right proportions and cuts for your silhouettes.
Ironically enough, the skirt I'm wearing in these pictures is actually from my grandmother! BUT, here's the reason why she gave it to me and didn't keep it for herself: There's a slightly high slit. It was high enough for my grandma to pass on the skirt and high enough for me to not feel like a trash bag while wearing it. Also, what I love about the slit is it's so subtle! Especially when I'm walking and the wind blows, I gotta say, I feel pretty OP.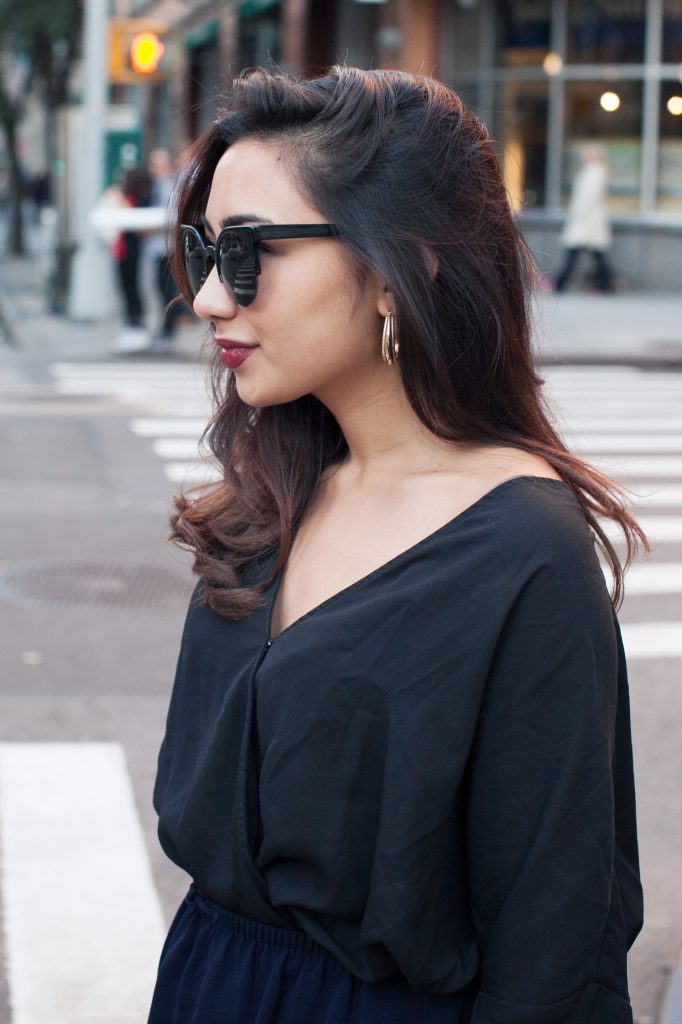 Besides the subtle slit in my skirt, I paired the maxi with a deep v-neck blouse. The top is a bit on the baggy side, so my outfit isn't too dramatic, but instead, more casual and laidback.
Lastly, while others might say booties aren't the way to go with maxi skirts, I have to disagree. I am wearing booties here because they give me a little more height without cutting off any length to my legs. Obviously if these weren't the uneven streets of New York City, I'd recommend heels (always), but especially to help elongate your frame.
If you like the maxi skirt my grandmother lent me, here are some that are very similar!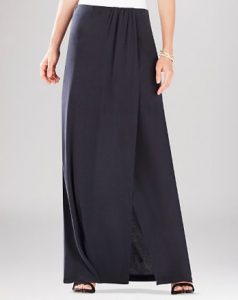 BCBGMAXAZRIA Andreea Draped Wrap Skirt ($57.96, down from $138)
Oh Slit Maxi Skirt ($34)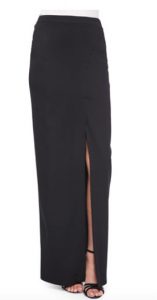 Nicole Miller Stretch Crepe Front-Slit Maxi Skirt ($150, down from $300)
Don't forget to check out: Kourtney Kardashian Is The Defintion Of #Flawless In This Ronny Kobo Sweater Dress, 9 Mistakes Brides Make When Planning A Black Tie Wedding, 9 Mistakes Brides Make When Planning A Black Tie Wedding
[Photos: Shelby Rodriguez]