We might not be able to afford everything the Kardashian ladies are obsessed with, like Kourtney's $230 tank top, but there are certain items they swear by that are actually attainable. Khloé's latest product infatuation costs $29 and she swears it will instantly upgrade your bathroom.
Her bathroom must-have? A memory foam bath mat. "It literally feels like walking on a cloud," Khloé explained on her site. Her bath mat is from Frontgate and here is one from the brand she recommends: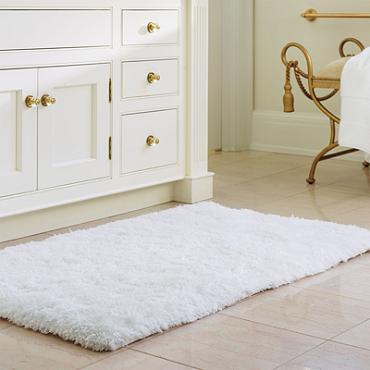 Belize Memory Foam Bath Rug ($29.95-$109.95, depending on size)
Having a memory foam bath mat definitely gives your bathroom a spa-like touch. Treat yourself to one!
Don't miss Lady Gaga's new tattoo and shop Gigi Hadid's high top Vans!
[Photo: Splash News]