Kate Spade Made Flats That Look Like Rockstuds, But For 1/3 Of The Price
Will you be buying a pair of these Kate Spade flats that kinda look like Valentino Rockstuds, the shoe that a thousand Pins launched?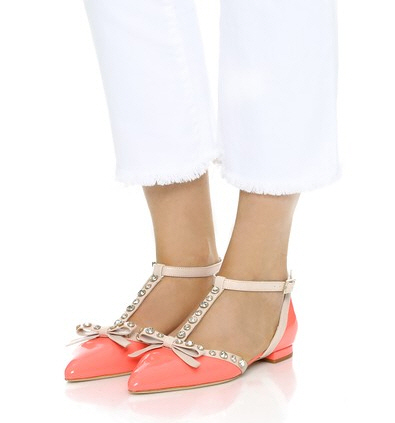 Kate Spade Becca flats ($378)
Sure, why not–they're pink, pointy and approximately one third the price of their designer counterparts. You can achieve the *general look* of Rockstuds (I mean, nobody's going to mistake them for the real thing–but you might get some compliments!).
Or you can just deep *way down* in to your pockets and get the originals:
Valentino Rockstud Flats ($975)