Beauty trends come and go, but if there's one that has stood the test of time, it's a strong pair of eyebrows. The fact that there's a popular phrase that was born purely from a good set of brows is proof. See: "on fleek."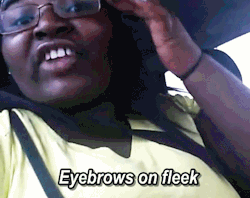 My brows have always been on the thin side. They served me well in the early 2000s when barely-there arches were all the rage. But these days, the natural, fluffy, Brooke Shields-esque brows is what I'm after. Of course, I've tried every product in the book, from Glossier Boy Brow to Anastasia Dipbrow, but sadly, nothing could fulfill (emphasis on the fill) my #browgoals.
There has been a lot of talk about microblading in the beauty world recently, with fans like Lena Dunham swearing by it for full, natural-looking brows. Immediately, I was intrigued by the procedure.
Simply put, microblading is a semi-permanent eyebrow tattoo. But instead of using a tattoo gun, an instrument with multiple tiny needles that make a "blade" is used to manually deposit ink underneath the skin. After watching countless Youtube videos of the treatment, I decided to go for it. I made an appointment with Hibba Beauty NYC, a beauty salon that specializes in the procedure.
A week later, I was on my way to Hibba Columbus Circle. I was definitely nervous — anything using the word "permanent," especially involving your face, will give you the jitters. I'd recommend bringing in a photo of the exact brows you want for reference.  I knew I was in good hands with Hibba, whom I'd heard great things about.
The process began with Hibba applying a layer of numbing cream to my brow area. While it worked its magic, Hibba gave me a quick run-through of the procedure and we discussed what I was looking to do with my brows. She then drew an outline of the eyebrow shape she would be following. It looked great, so I gave her the green light.
Side note: Because we were just filling in and making my brows fuller, I only needed the "semi" microblading treatment. For those with conditions such as alopecia, or for those who have lost their hair going through treatments like chemotherapy, a full brow reconstruction is offered.
At this point, my brows were numb-ish, and Hibba began the actual microblading process. She made tiny, shallow, hair-shaped cuts along my brows, and then spread a layer of pigment over the area that would soak into those cuts. Now, I know this sounds terrifying, but I promise it was no worse than a bikini wax. Honestly, the worst part of it all was the scratching sound of the tool as Hibba made the cuts in my skin. The overall pain, however, was very bearable. I would put it at a 6 out of 10.
Hibba then repeated this process a few times, making sure to put every "hair" where it needed to go. The whole procedure took maybe 15 minutes — much shorter than I had expected. After wiping the ink away, I sat up and I looked in the mirror at my new brows.
I have to be honest — I was a little shocked at how much bolder my brows looked. And after seeing microblading nightmare photos on the Internet, I was terrified of looking like this:
But Hibba assured me that they are much, much darker immediately after the process, and they would fade by about 30% in a week. She also gave me aftercare instructions: don't get your brows wet for 7 days, avoid getting any oil-based products on your brows and apply the given aftercare ointment to your brows every day.
After the procedure, I had very little irritation and virtually no soreness, which was great. The most difficult part of the healing process was avoiding getting my brows wet for a week, but I worked around it.
Now that my brows are fully healed, I could not be happier. They have faded just enough to look completely natural and I'm kind of obsessed. Not to mention, I won't have to use another brow product for a very long time. With proper care, the tattoo can last up to two years. Hibba also suggests coming in for a touch-up about 9 months following the first procedure to keep things fresh. See the results 3 weeks after my first treatment below: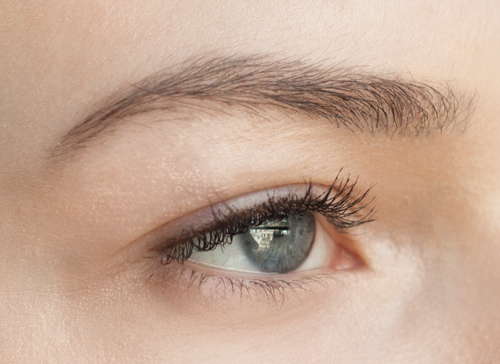 My advice to anyone looking to get the procedure done — do it.  It's a little bit of pain for a lot of gain. As with any semi-permanent beauty procedure, it is definitely a bit pricey. But I have to admit, it's been game-changer every morning knowing I have one less step in my routine. And achieving my Pinterest-worthy brow goals? To me, that's priceless.
Watch the video:
[youtube]https://www.youtube.com/watch?v=A5nQtA7fJOY[/youtube]
For more beauty tips, check out: the new all-natural skincare line HAN and the right way to apply color correcting concealer.