We snapped this photo at the Soho H&M, a mere 15 minutes after they went on sale! People were already lined up before the store even opened…
When H&M announced that the Swedish Hasbeens would be designing a capsule collection of shoes for the brand, we couldn't have been more excited. But the day has finally come, and just in time to satisfy our spring footwear fix.  The line of wooden-soled wedge clogs and sandals are sure to be the next perfect addition to our already growing clog collection–and at H&M prices, we don't feel too guilty about it.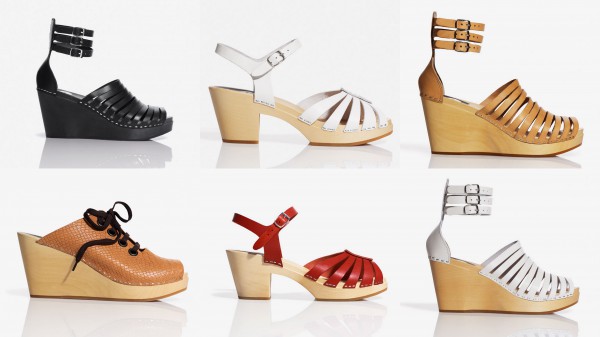 H&M locations that will carry the Swedish Hasbeens line:
NYC: 51st/5th avenue
NYC: Soho
NYC: 34th/7th
Chicago
San Francisco
Los Angeles: The Beverly Center
Costa Mesa: South Coast Plaza
Boston: Newbury Street
Las Vegas
Be sure to read up on the rest of our fashion news, designer collaborations, and spring accessories.