Ever since she wore that amazing headpiece to the Met Gala, we've been obsessed with Sarah Jessica Parker. I mean, how could you not love a woman who wears mohawk one day and then leggings and sneakers the next? Speaking of her sneakers, we're totally digging the Koolaburra Preston Sneakers ($219) SJP wore for a NYC stroll with her twins. They're an affordable alternative to Isabel Marants, plus we like the cool Western-inspired design details.
Like SJP's kicks in grey? Score the exact same pair below.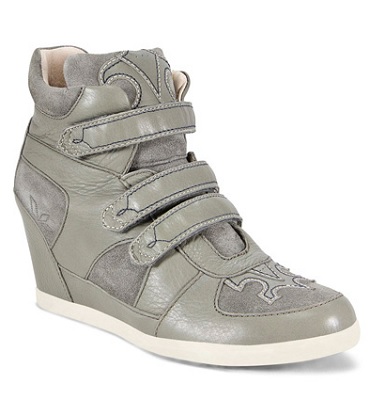 Koolaburra Preston Sneakers ($219)
And lucky for you, the Koolaburra Preston sneakers are available in a bunch more colors and on sale. Score them in black here or in brown here.
Shop Jennifer Garner's sweater, Victoria Beckham's jeans and Alessandra Ambrosio's dress.
[Photo: Splash News]