Taylor Swift's $55 Topshop Dress Is Still Available In Every Size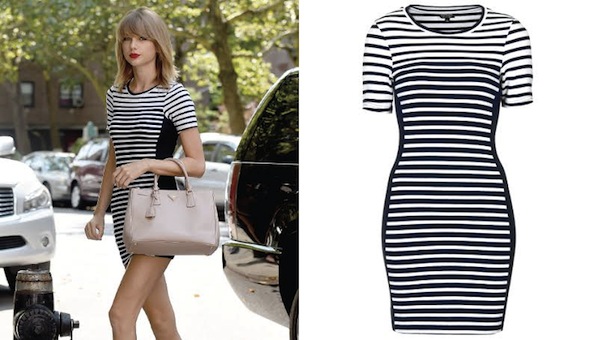 We're not quite sure how this is possible. Not only is Taylor Swift's Topshop Striped Body-Con Dress ($55) super cute and insanely affordable, but it's still in stock–in every size!
Typically, when a celeb wears anything Topshop it sells out almost immediately–we're looking at you Beyonce–so it's kind of a miracle that Taylor's dress is available for the rest of us to shop. Maybe that means it's meant to be! Get yours below.
Topshop Striped Body-Con Dress ($55)
Be sure to check out Reese Witherspoon's jean jacket, Kate Middleton's favorite shoes and Mindy Kaling's cocktail dress.
[Photo: Splash News]