1. Lanvin for H&M: "Most Hyped"
With shoppers sleeping overnight for this exciting collaboration, we couldn't wait to get our hands on these couture-like dress.
2. Tucker for Target: "Editor's Pick"
Target had a bunch of designer collabs, but these soft florals and inexpensive price make this line a must-have.
3. Zac Posen for Target: "Best Party Line"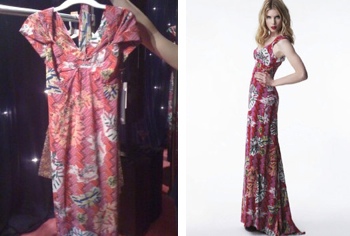 Another target collaboration to rave about, Zac Posen spices things up with tons of colors and prints.
4. Pierre Hardy for Gap: "Hardest To Find"
Since we love Pierre Hardy and Gap, we were practically drooling when these suede and leather Pierre Hardy for Gap wedges hit the shelves.
5. Rachel Zoe For QVC: "Most Likely To Go Bananas"
When Rachel Zoe, the genius, decided to create a line for QVC, we couldn't wait to get our hands on her fringe and fur.
6. Jessica Stam for Rachel Roy: "Best Model Collaboration"
This model collaboration is one for the books with its bucket bags, jeggings, and plaids.
7. Loeffler Randall for Suno: "Best Fashion Week Collaboration"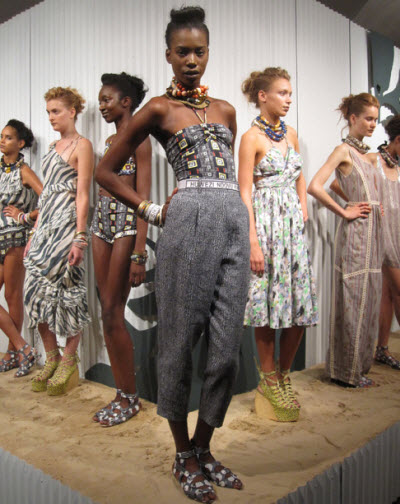 Loefller Randall's newest collaboration promises us exciting new Spring shoes and tons of colors, laces, and wedges.
8. Vena Cava for Bloomingdales: "Best Bang For The Buck"
Get all of your high end work wardrobe essentials for less than $200 a pop.
9. William Rast for Target: "Most Likely To Bring Sexy Back"
Our last favorite Target collaboration, William Rast, comes with a heartthrob and high-waisted skirts.
10. Chan Luu For Banana Republic: "Most Individual"
Banana Republic's first collaboration ever was more than a success with these unique beaded bracelets.
Check out all of our top 10 of 2010 posts. Shop our guides to the best high waisted skirts and the best wedges. Join our e-mail list for exclusive updates.